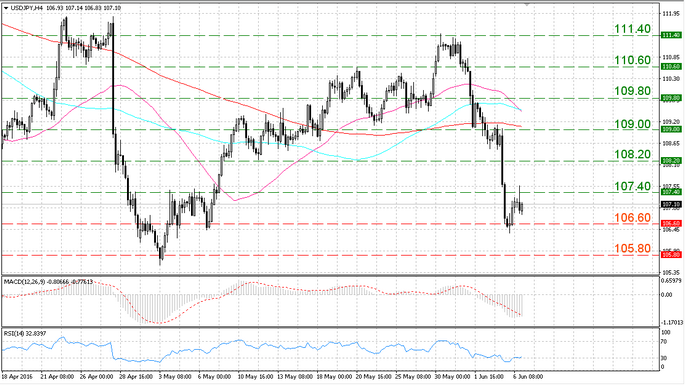 General overview
The Fed Chairman noted in her speech that the current monetary policy was moderately challenging. The regulator expects further progress on its goals. The Fed will closely monitor any changes in the labor market.
Current situation
The pair made attempts to break the level of 106.60. The dollar reversed some losses by the end of Monday. The USD/JPY broke the level 106.60 upwards and tried to get hold over it. The resistance is at the level of 107.40, the support is at 106.60.
MACD is in a negative area. MACD kept growing. RSI approached the oversold level of 30 and bounced off it.
Trading recommendations
The buyers need to break above 107.40 for a steady growth. The way to the mark 108.20 will be opened after this breakthrough.