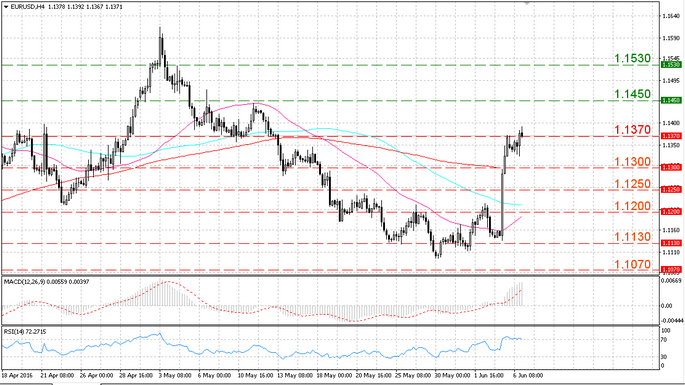 General overview
Janet Yellen's speech became the main event of Monday. According to Janet Yellen the weak Non-Farms raised the regulator's concerns. The release showed signs of new jobs growth slowdown.
Current situation
The euro remained at the local high that it had reached last week. The pair spent the first day of the week near the level of 1.1370. The trading was low volatile. The pair EUR/USD may bounce off soon from 1.1370 .The resistance is at 1.1370, the support is at 1.1300.
MACD is in a positive area, its signal is bullish. RSI reached the overbought level of 70. RSI shows a sell signal.
Trading recommendations
The downward bounce potential targets are 1.1370 and 1.1300.