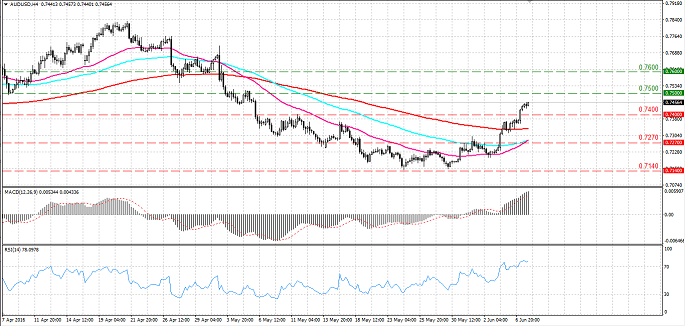 General overview
The Australian dollar rose when the Australian Central Bank kept its interest rates unchanged on Tuesday. The Australian regulator also decided not to use the further stimulus for the economy.
Current situation
The Australian dollar kept its growing. The pair pushed from the Moving Average (200) upwards and broke through the level at 0.7400. The pair approached a strong level of 0.7500. The resistance stands at 0.7500, the support lies at 0.7400.
MACD is in a positive area. MACD kept growing yesterday. The indicator is above 70 and is overbought.
Trading recommendations
This loss of the 0.7400 level will send the price further down to 0.7270.