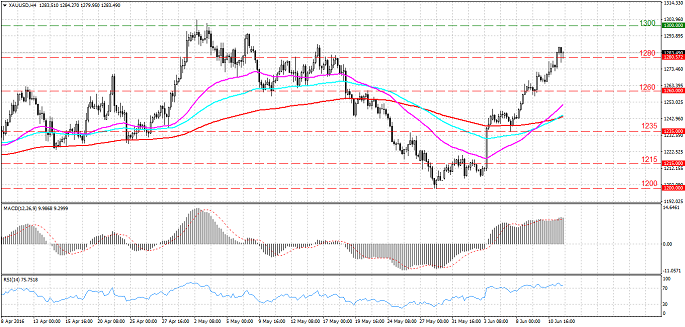 General overview
On Monday, the gold futures grew to fresh four-week highs. Investors prepared for the Fed meeting.
Current situation
The gold quotes tried to continue their growth on Monday. However, the wave of growth slowed down and stopped at the mark of 1287. The pair spent the whole day just above the level of 1280. The resistance is at 1300, the support lies at 1280.
MACD is in a positive area that is a buy signal. The signal line is in the histogram. RSI is in the overbought level of 70. That is a sell signal. The price is above Moving Averages (50, 100 and 200). There was a crossover on the Moving Averages that is a sell signal.
Trading recommendations
The gold metal is overbought. We expect a correction. The sellers' target is the mark 1260.