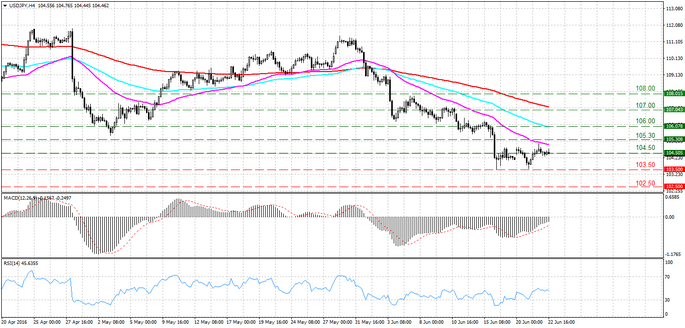 General overview
According to the forecast of the International Monetary Fund, the Fed should accept the moderate and temporary excess of the target level of inflation. That will insure the Fed from the further economic weakness.
Current situation
The USD/JPY remained in a downside channel. The pair spent the day at the opening level. The resistance is at 105.30, the support is at 104.50.
MACD grew and closed the zero line. RSI is in a neutral zone giving no signal. The pair USD/JPY is below the Moving Averages (50, 100 and 200) on the 4 hour chart which are moving downwards.
Trading recommendations
It may continue the downward trend in the short term. The potential target is 103.50. We do not exclude the growth to 106.00.