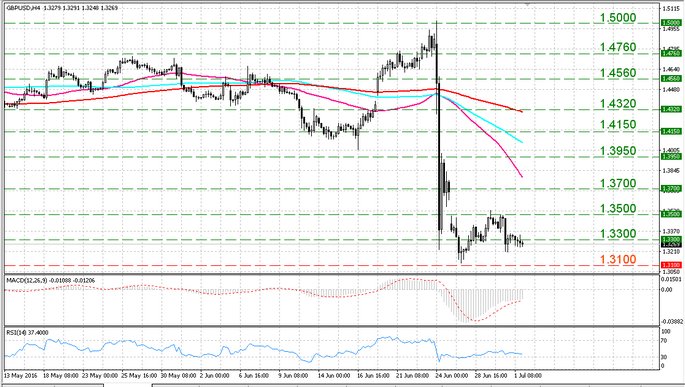 General overview
According to Mark Carney (the Governor of the Bank of England) the regulator may lower the rate this summer. After that news the pound weakened and lost about 150 pips. The next meeting of the Central Bank is in two weeks. Most likely the regulator will pave the way for the additional incentives at the July meeting and will implement them in August.
Current situation
The pound returned to the sales. The level 1.3300 held buyers' attempts to grow. The resistance is at 1.3300, the support comes in at 1.3100.
MACD remained in the negative area, its histogram remained at the same level. RSI approached the oversold area, that is a sell signal. The GBP/USD is below the Moving Averages (50, 100 and 200) on the 4 hour chart. The Moving Averages are moving downwards, that is a sell signal.
Trading recommendations
The next buyers' stop could well be at 1.3700. A break below 1.3300 risks a decline back towards the support at 1.3100.