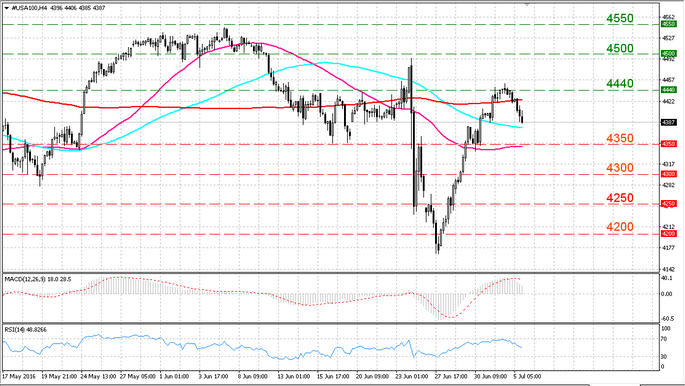 General overview
The oil prices were under pressure as concerns over the global economy pressured the future demand of oil.
Current situation
The Brent futures were able to test a strong physiological level 50.50. After testing the level the oil quotes decreased. The Brent broke levels 49.50, 48.50 and touched 47.50. In general, the crude oil futures lost about 4% during the trades. The resistance is at 48.50, the support is at 47.50.
The indicators (MACD and RSI) became negative and ended the day in a red zone. MACD moved into the negative zone, RSI touched the oversold area, which is a sell signal. The 100-day moving average broke the 50-EMA and 200-EMA on the 4 hour chart.
Trading recommendations
If the resistance around 47.50 holds the next stop could well be at the 46.50 region. Conversely, the Brent will grow to 49.50.