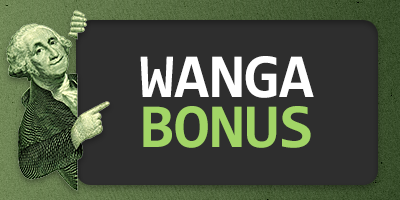 For the 7-th anniversary, FortFS  offers its clients a unique promotion - WANGA BONUS!
All trading accounts with the balance of above 100 USD (or equivalent) take part in this unique promotion. No matter how long ago you deposited to your account the only thing that matters is the bonus that you will get on your trading account for every 10th lot closed. You can withdraw your bonus or use it for further trading on your account. The higher the account balance you have at the moment of trades' closure the higher the amount of bonus you get.
The bonus is calculated as following:
Standard accounts
(U.S. dollars or equivalent)
 
Cent accounts
(U.S. cents or equivalent)
Account balance
Bonus for every 10 closed lots
 
Account balance
Bonus for every 10 closed lots
From 100 to 250
2
 
From 10000 to 25000
2
From 250 to 500
5
 
From 25000 to 50000
5
From 500 to 750
7
 
From 50000 to 75000
7
From 750 to 1000
10
 
From 75000 to 100000
10
From 1000 to 1500
12
 
From 100000 to 150000
12
Over 1500
15
 
Over 150000
15
Conditions of the "WANGA BONUS" promo-action:
The maximum bonus for one account is limited to 500 USD. By default, all client accounts automatically take part in the campaign excluding the "FLEX NEWBIE", PRO and S.T.A.R. accounts.

Only lots traded on Forex and spot metals are taken into consideration for bonus calculation.

Lots are calculated separately for every trader's account.

In case the balance of the account becomes lower than 100 USD, the account is excluded from this bonus action. In case the balance of this account becomes sufficient to take part in the promotion, the calculation of lots will start from the beginning and previous lots traded will not be accounted.

Locked and multidirectional positions don't take part in the promotion.

The company reserves the right to cancel all calculated bonuses if fraud or breach of promo-action conditions are discovered, in particular, cheating with trading volumes by any means.

All amounts are in U.S. dollars (or U.S. cents), the equivalent is calculated for other currency accounts based on current rates.

All calculations are made in the US dollar and cent, for accounts in other currencies the calculations are made at a current exchange rate.

The promotion is valid

from 24.07.2017 until 25.08.2017
In order to refuse to participate in the promo-action please send a request to support@fortfs.com or use the request system in your Trader's Cabinet.
Do not lose the chance, just keep on trading and receive your bonuses!