Try 58 figure?
Day chart: a very active phase of the rising edge, so to predict the resistance to be able to halt the rise - it is almost ungrateful thing. Now the price is situated near week upper Bollinger band (1.5722), but there is no doubt, that bull will try 58 figure.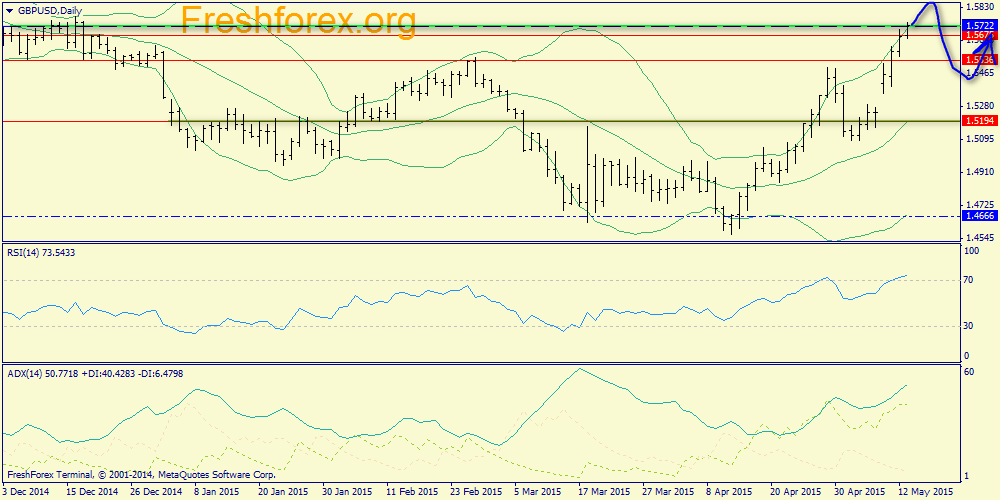 Н4: the same situation. Of course, some corrections are expected here, but don't use them for selling. Only lookk for buy enters. The strong support level is situated at middle Bollinger band(1.5536)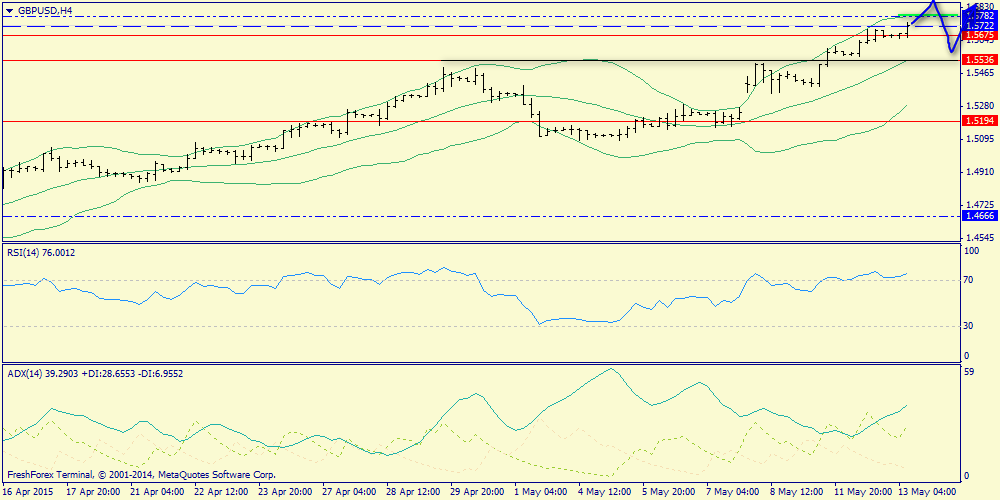 Н1: the local support is situated at 1.5675 level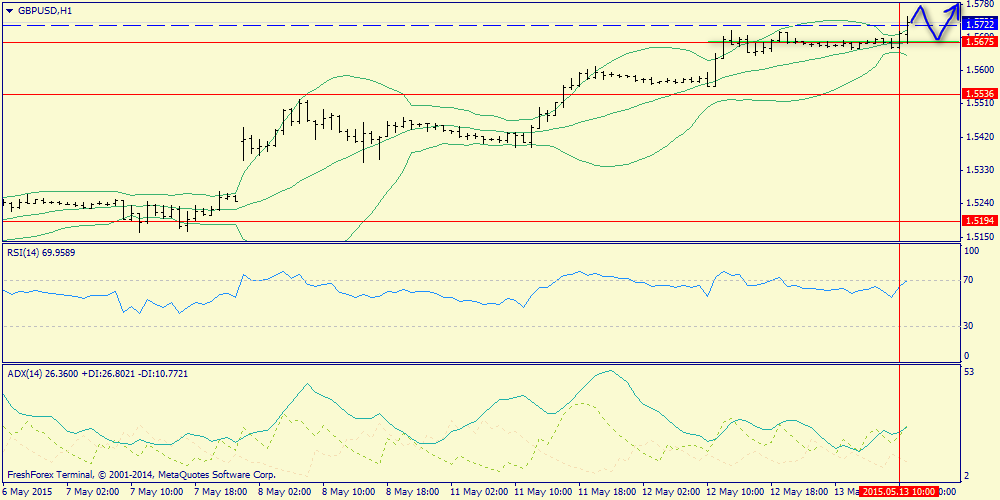 Expectations: so, we are waiting for growth 1.58 today, and looking for buy entrance at 1.5675 area.
Trading decisions:
1) Only buy. I guess from 1.5675.
Become our client!