British chess
Day chart: bulls dominates here, but some rollback is expected here before continued growth. A strong support is situated at 1.5250 area (middle Bollinger band). It is a big question, if bears could make such rollback or not. But if you see a strong short-signal, you can take it. One more time - "if you see a strong short-signal".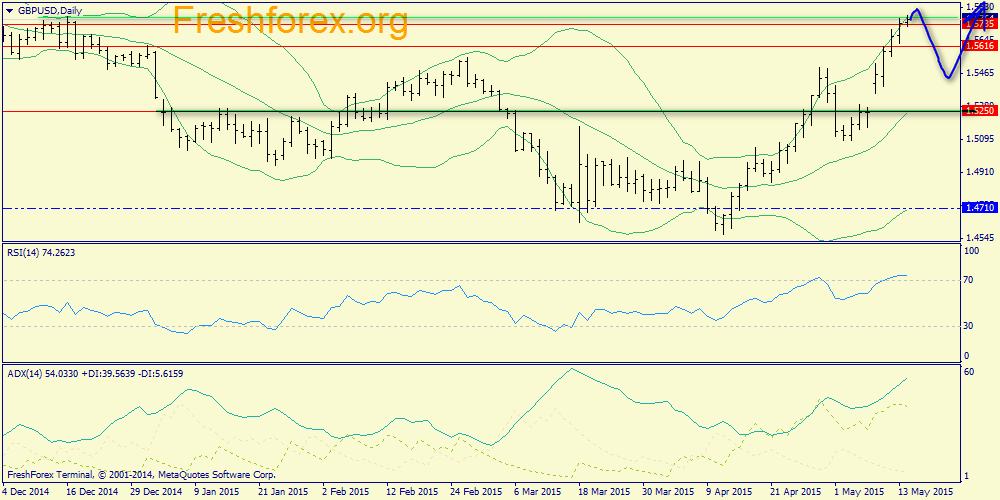 Н4: local oscillator divergence. Support is at 1.5616. It has some growth potential, so, we are waiting new Highs after 1.5616.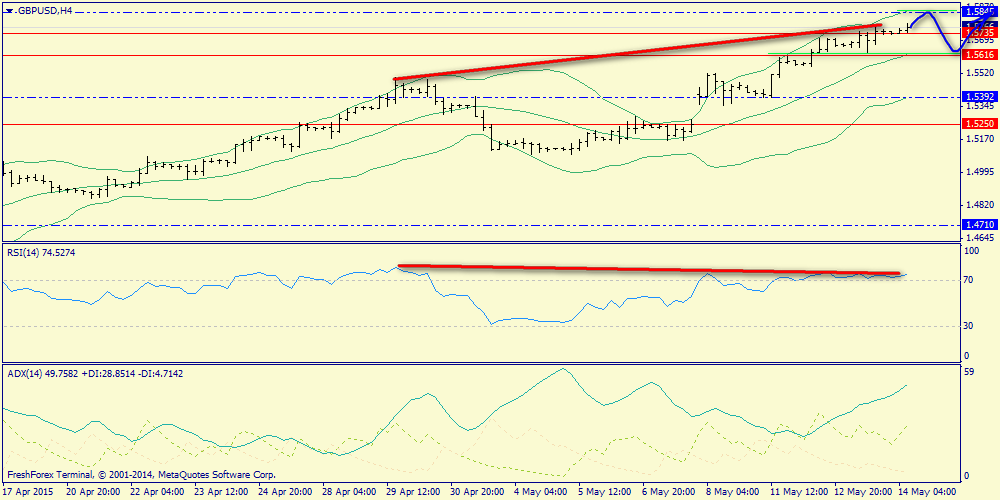 Н1: there are two local support at 1.5735 and 1.5687.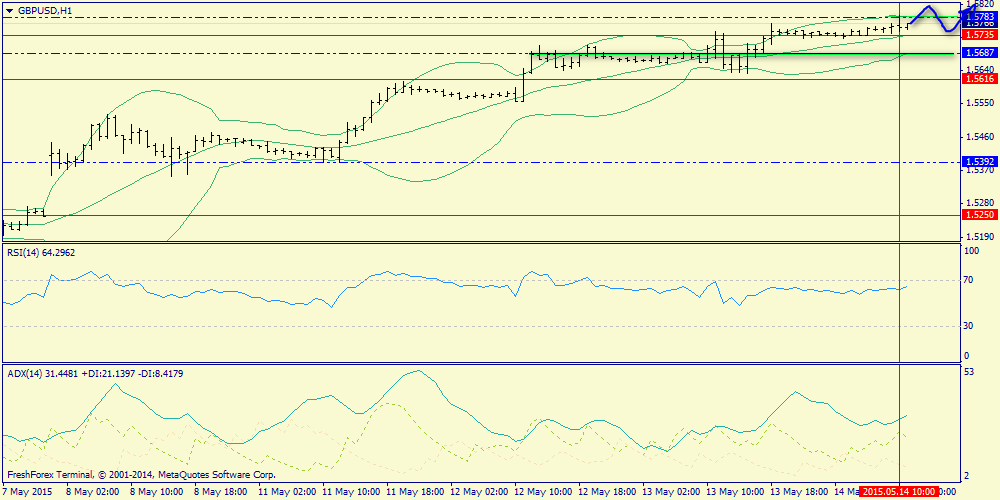 Expectations: well, there is a strong situation here, bulls have some growth potential, but the price achieved strong resistance levels and a rollback is expected here. So, we have two variants: wait for a rollback and then buy, or you can look for a short-signal to sell from the High.
Trading decisions:
1) Sellings is too danderous, I don't recommend them.
2) In case of rollback to 1.5687-1.5735 - buy with new High target.
Good luck!
Become our client!