15th figure can apear today
Day chart: upper Bollinger band confidently "shows" at 1.1521, and bull have some adventure here, so this level is expected to be broken.
Н4: support level from middle Bollinger band is situated at 1.1238, so some rollback is possible here. You had better not open sell orders now.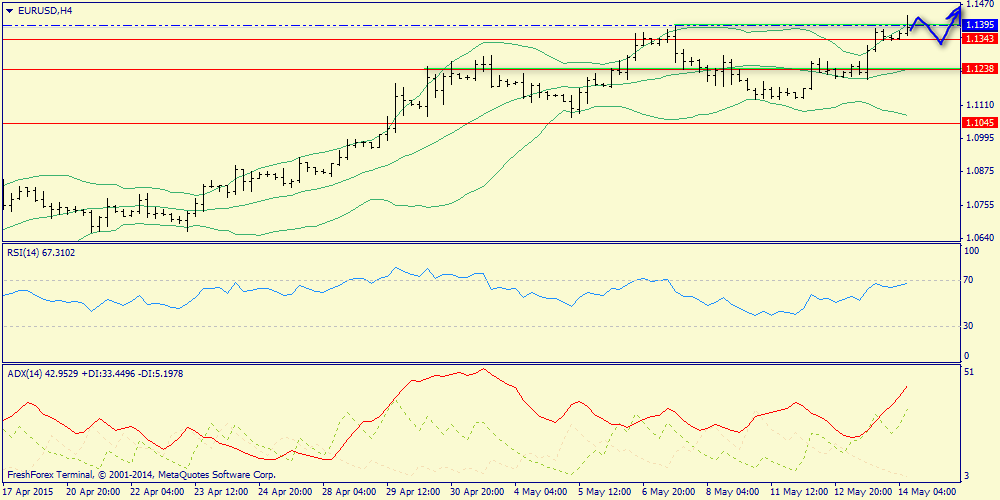 Н1: there is a local bear answer. The support level is at 1.1256. And one more support - at 1.1343 (middle Bollinger band).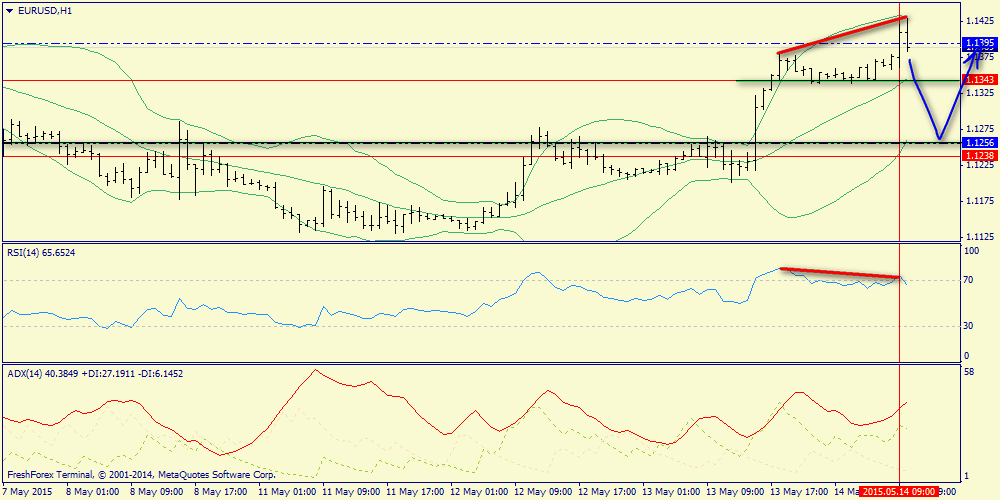 Expectations: so, there is some duality here. On one hand, some growth to 1.1521. On atnother hand, a rollback is possible to 1.1343, or even to 1.1256. There is nothing to do, but waiting for rollback and then buy to 1.1521
Trading decisions:
1) Wait for buy signal at 1.1343 and 1.1256 area with 1.1521 target.
Become our client!