Buyings from 119.26 to 120.31
Day chart: there is a rise inside sadeways trend, so the price will achieve the upper limit (120.31)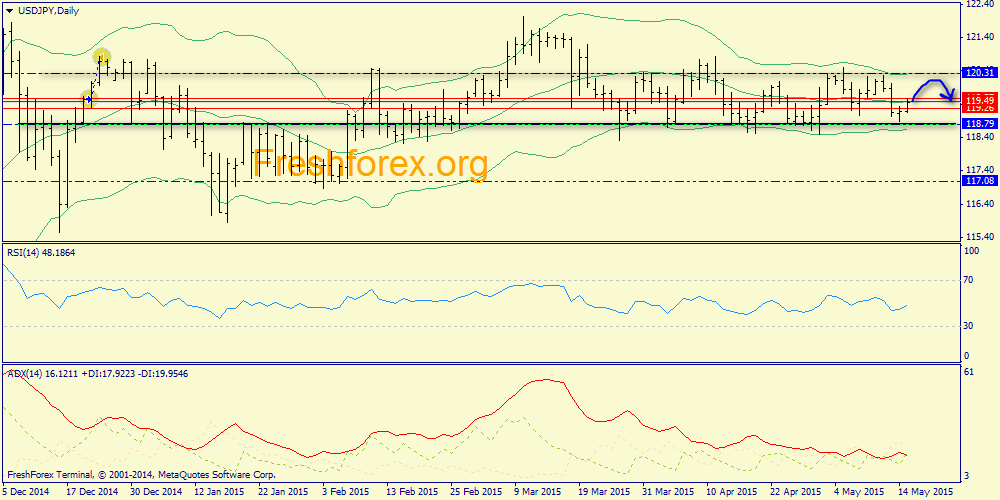 Н4: there is local O&U, that's why after a small rollback there will be movement to 120.31.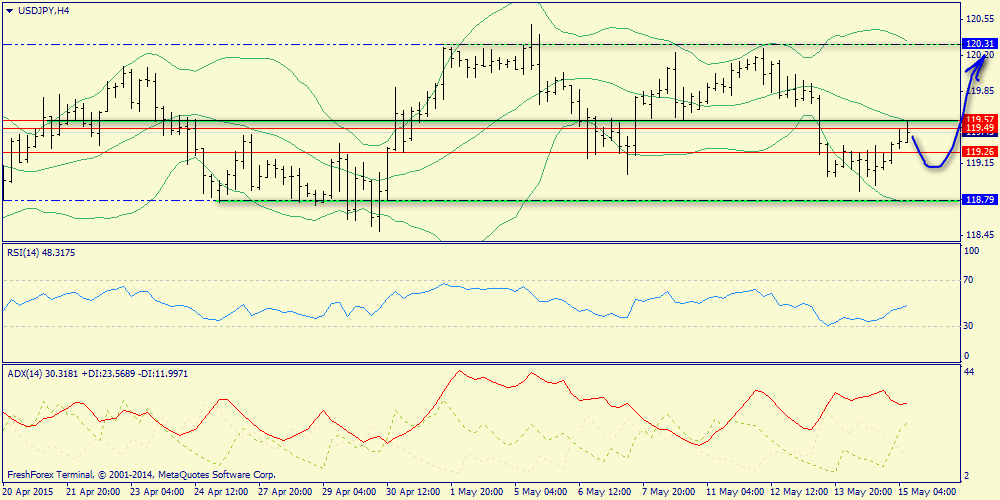 Н1: You can expect to receive almost 100 points profit today, because of a support level at middle Bollinger band at 119.26.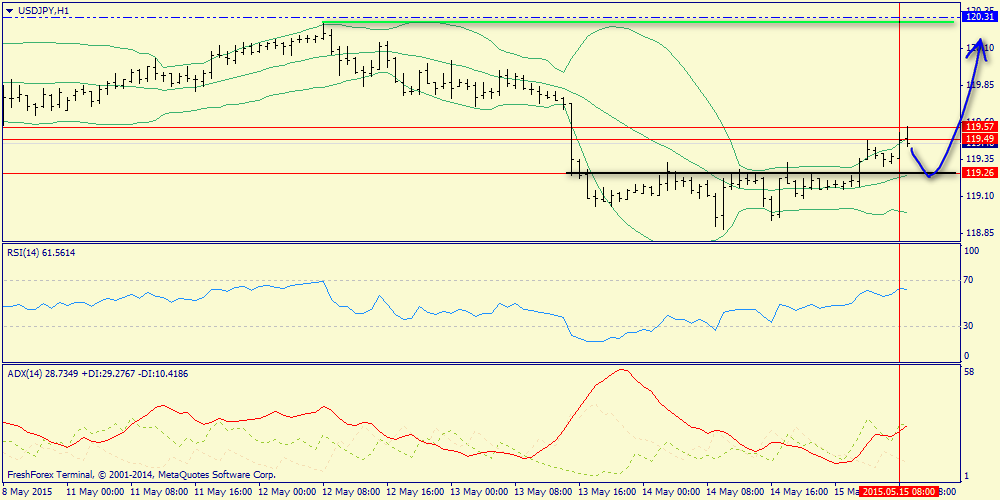 Expectations: the price will achieve 119.28 and go to 120.31
Trading decisions:
1) Buyings from 119.26 to 120.31
Become our client!