Wait for a rollback from 1.58-1.5845
Day chart: upper Bollinger band shows 1.5845, but it is a very strong resistance for such growth. So, we are waiting for decline to 1.5581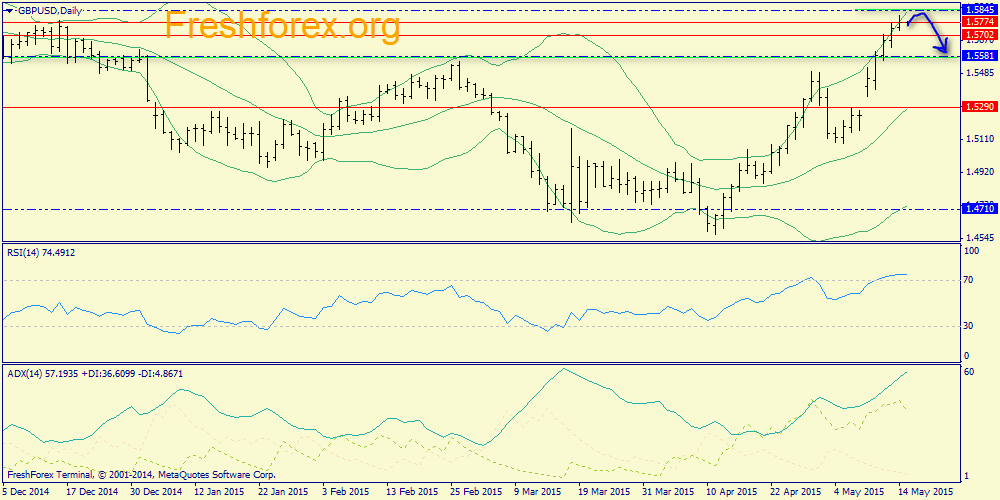 Н4: there is a divergence oscillator, which proves our forecast about correction. An additional indicator for us is the correlation with the Eurodollar chart.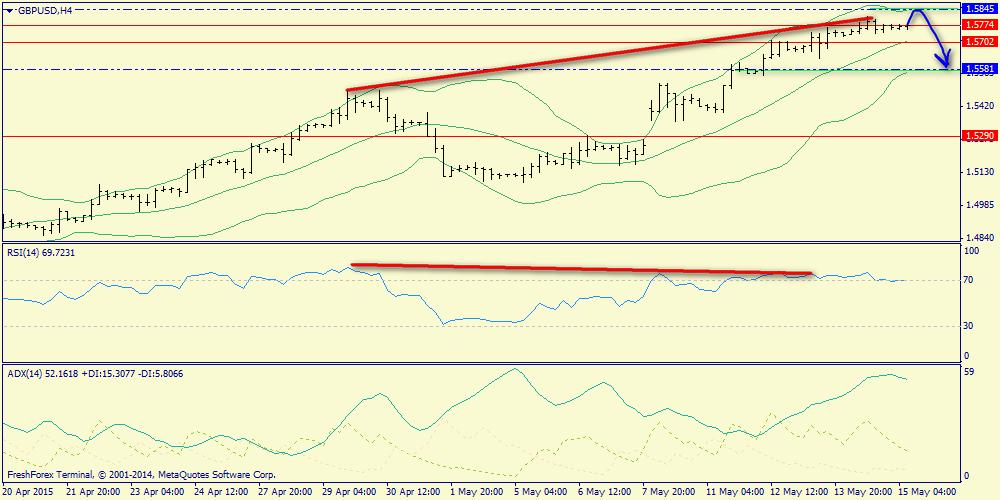 Н1: local resistance at 1.58. Internal support at 1.5744.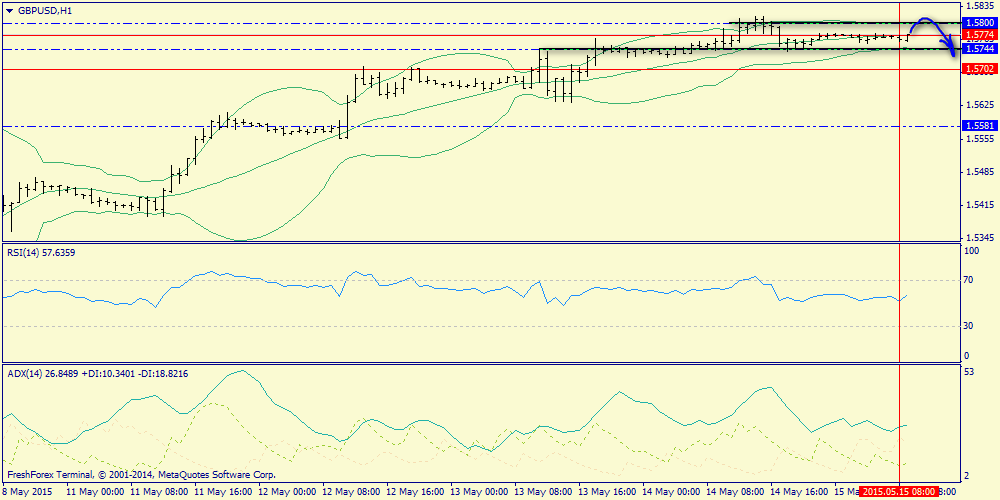 Expectations: so, a strong rollback is expected from 1.58-1.5845 area to 1.5744
Trading decisions:
1) You are late for buyings, so look for short-signal at 1.5800-1.5841 area.
Become our client!