Decline towards 1.5371 is going on
Daily chart: An intensive correction towards the middle Bollinger band (1.5371) is going on, from where bulls can probably push off.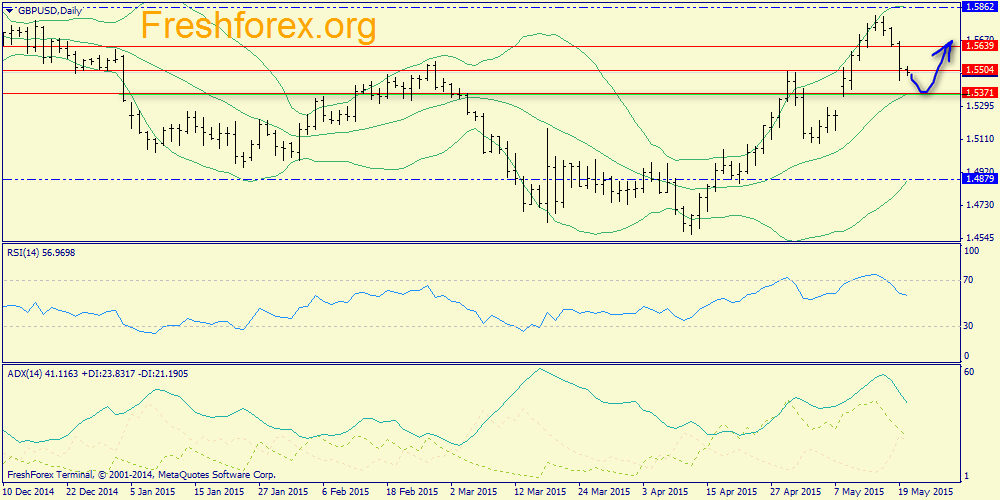 Н4: a local bearish pressure allows to expect that support 1.5371 will be reached.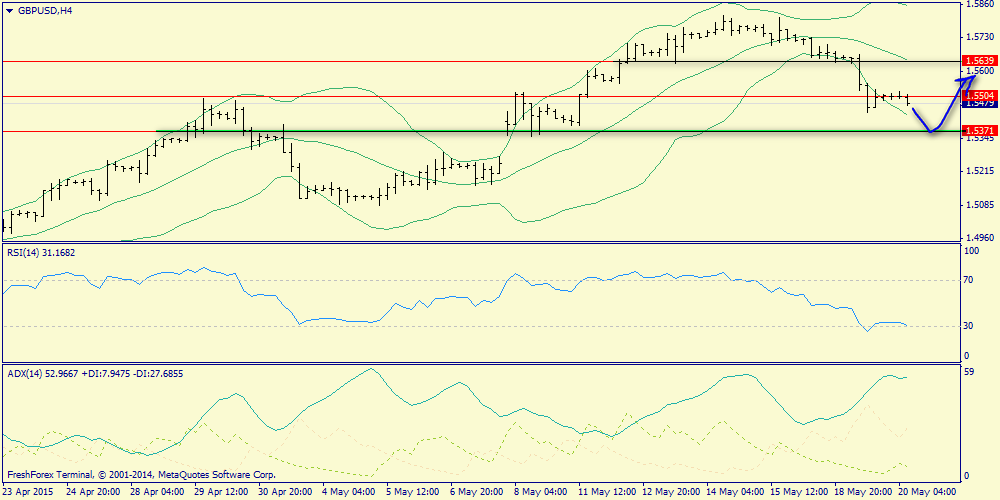 Н1: One of the options of intraday scenario is a flat within boundaries of enevelope.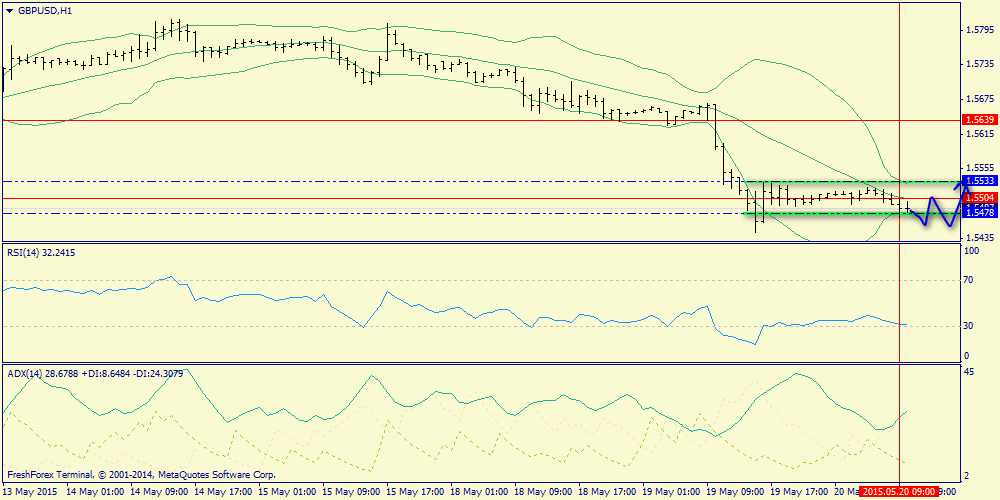 Expectations: so, main expectation: continuation of decline to 1.5371, but it is possible that the pair will spend the whole day in flat 1.5473-1.5533.
Trading decisions:
1) We keep sales open to 1.5371.
Become our client!