Daily chart: Today bears are focused on the middle Bollinger band, because it has potential to get price down to 1.5065. Buyers are trying to fence them off, because the point of no return has not been reached yet. So, the fight is coming.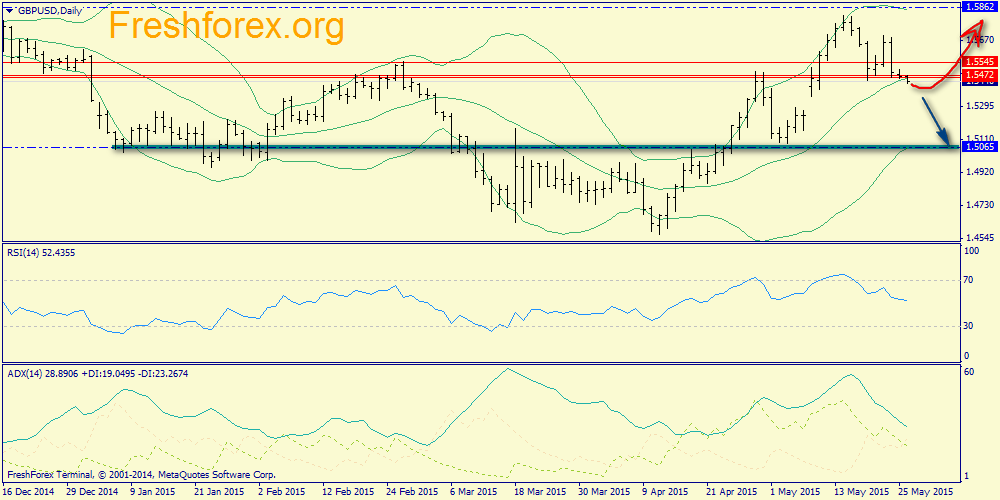 Н4: Local support is on 1.5368 (the bottom Bollinger band) and active ADXspeaks for benefit of bears.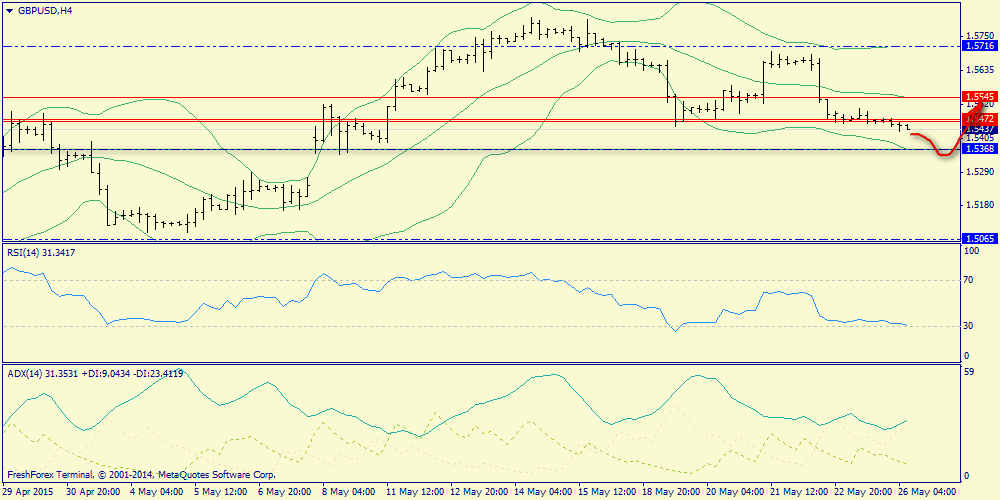 Н1: Bearish pressure also works here, but convergence of oscillator may be a sign for bulls.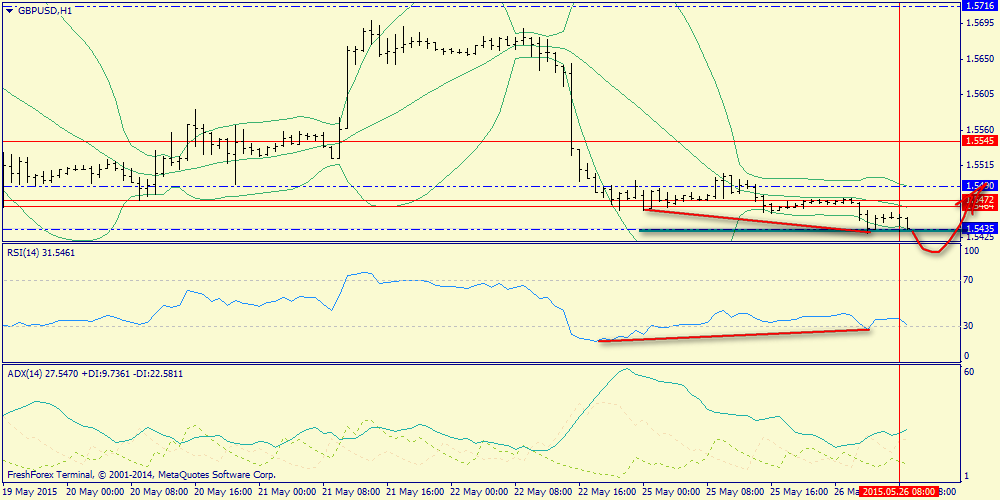 Expectations: a conflict day. There are signs of growth but lower points has not exhausted their potential yet.
Trading decisions:
1) We may keep sales open but it is too eraly to buy now. Though there are signals for purchases. I would abstain from decisions today and take time to watch. Tomorrow it will get to be more clear.