Daily chart: apparently, the pair aims to hit the middle Bollinger band (1.4366). So far, there are no visual or indicator signs that bears will not cope with this task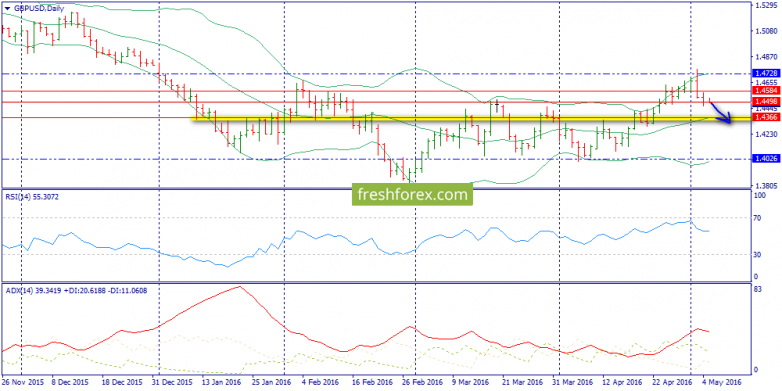 Н4: it is a southern pressure, but without much zeal from ADX. Interim support is at 1.4430 (the bottom Bollinger band).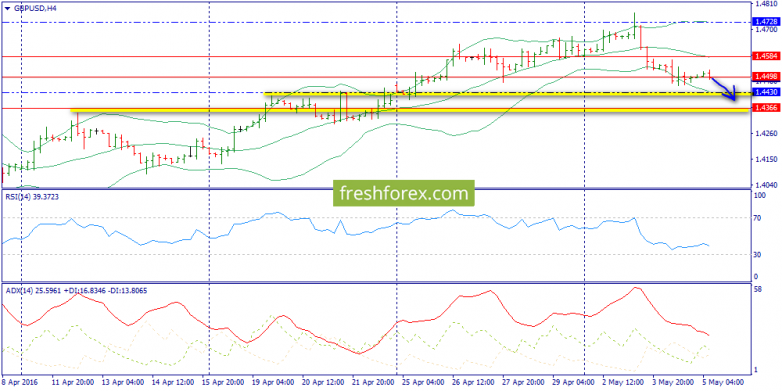 Н1: Н1 has a horizontal flat corridor 1.4476-1.4524. In view of corrective ADX this scenario will work.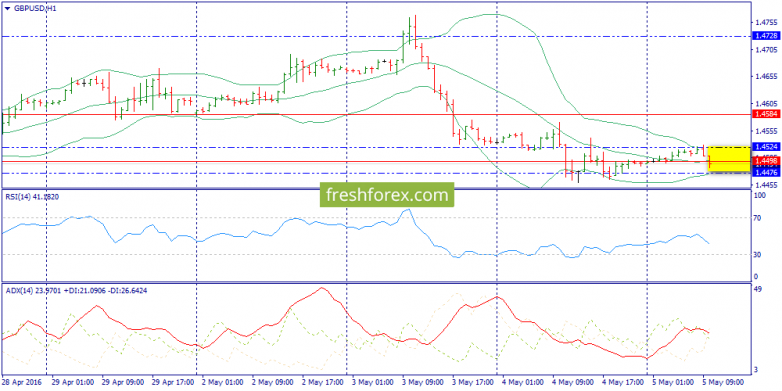 Expectations: The main scenario - flat 1.4476-1.4524
The alternative scenario - drop to 1.4430 and maybe toward 1.4366
Trading solutions: sale from 1.4524 to 1.4430 and 1.4366