Daily chart: the price has reached an important support level from the middle Bollinger band (1.4421), so the situation is ambiguos and there is an equal probability of an attack of the upper band (1.4700, see the red arrow.) or a downward correction to the bottom band (1.4121, see the blue arrow).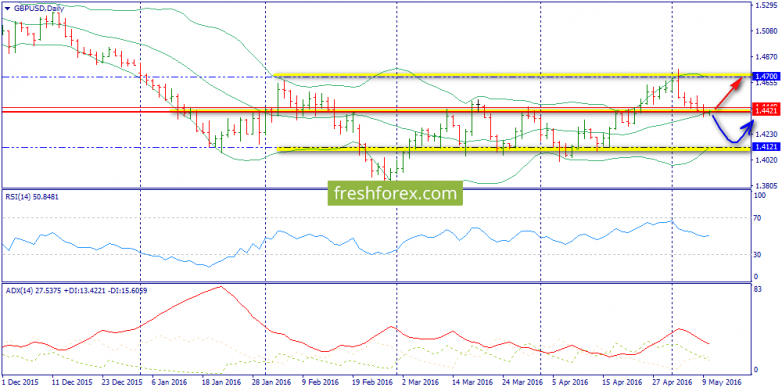 Н4: given synchronicity of growth of the oscillator and ADX, I expect movement to the upper Bollinger band (1.4534), then, obviously, the price will get adjusted to the middle band (1.4449).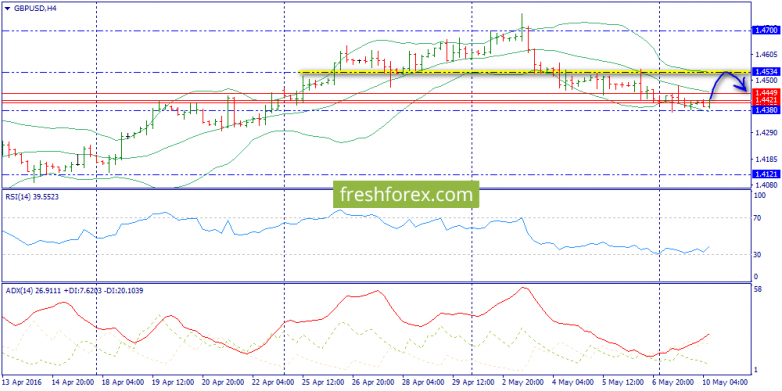 Н1: local flat remains 1.4380-1.4449.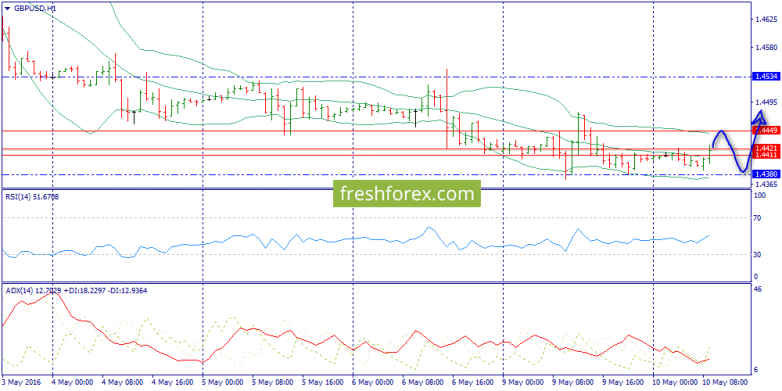 Expectations: The main scenario - a break above 1.4449 and move up to 1.4534
The alternative scenario - flat 1.4380-1.4449
Trading solutions: look for the entry points into purchases to 1.4534. Intraday sales from 1.4449 to 1.4380 are possible (provided we have respective signals)