Daily chart: bulls were not able to benefit from their positional advantage thereby enabled decline to 105.75 (the bottom Bollinger band). However, we must not forget about weak ADX and thus a, tendency to a multi-directional (non-trending) movement may continue.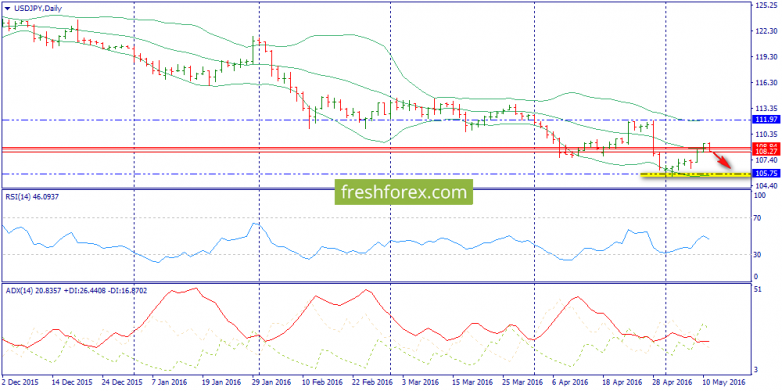 Н4: the pair is apparently moving towards the support 106.56 (bottom Bollinger band), from where, in turn, it will move to the top line (109.91). Given the band of the range (340 points), we note that the plan will obviously take more than a single day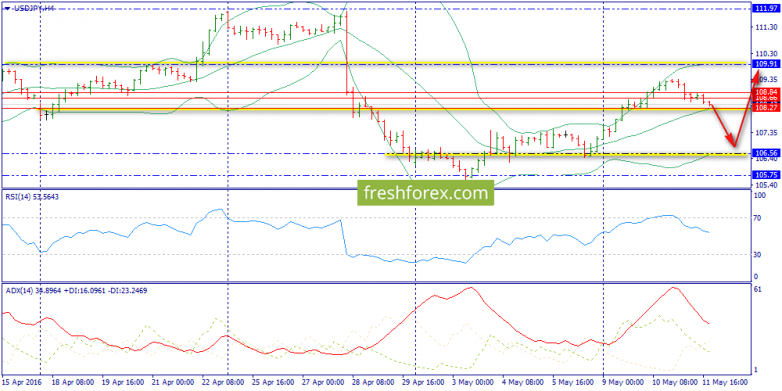 Н1: On the local level, there is a trend preparation for the downward movement. So far, support is at 108.27 (the bottom Bollinger band), but now it risks to get under a big pressure, as evidenced by strong ADX.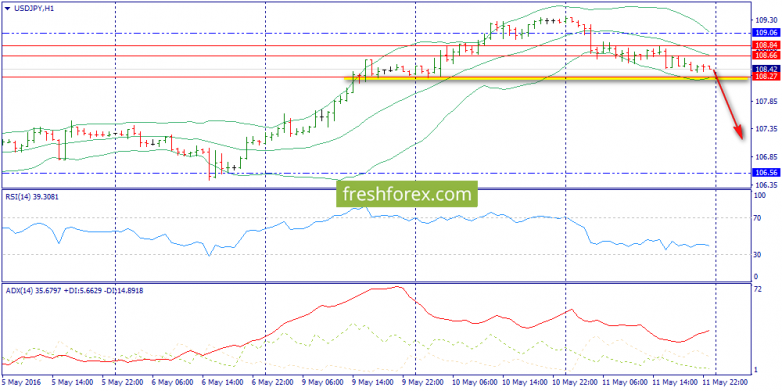 Expectations: we expect beginning of decline towards 106.56
Trading solutions: sell before the end of the week to 106.56