Daily chart: So, yesterday we received very strong signals to sales! This pinbar with a false breakdown of the inside bar, and a false breakdown was the second break in run. So there is a little now that can now prevent bears from lowering the price to the bottom Bollinger band (1.4189)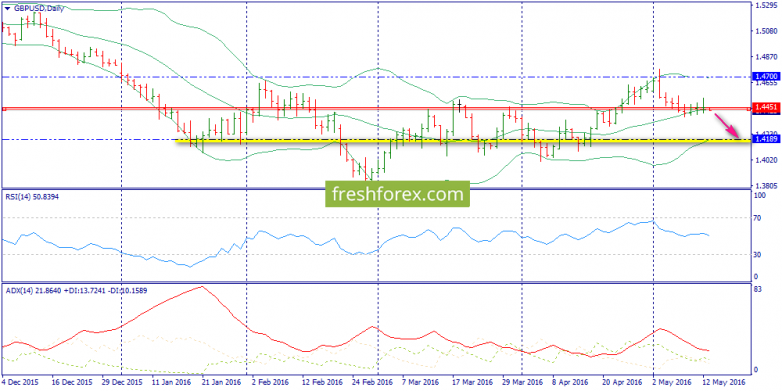 Н4: local ADX is not ready to make deeds, the price may be traded around support 1.4401 (bottom Bollinger band) for some time. We do not consider any purchases, cause at any time the pair may collapse.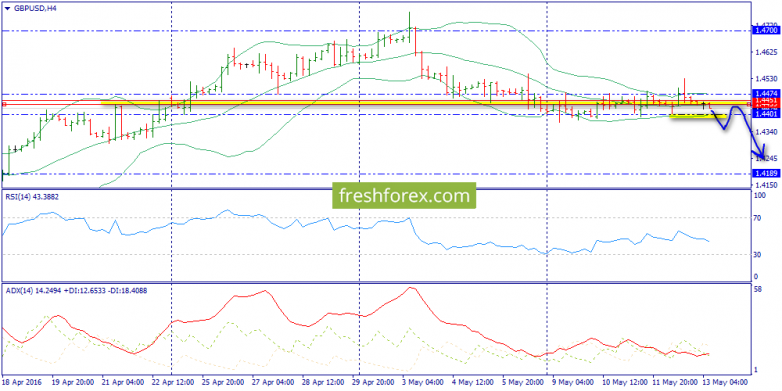 Н1: a confirmed flat horizontal corridor 1.4406-1.4451. Against the backdrop of a weak ADX, rebound is very likely to take place.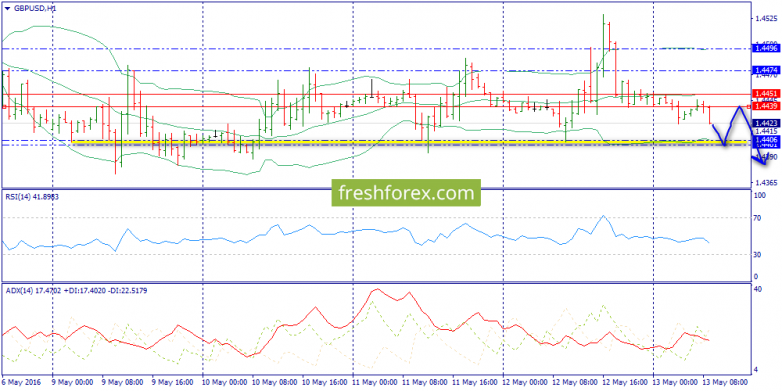 Expectations: The main scenario - touch of 1.4406 and then rebound to 1.4451 followed by beginning of a new decline targeting to break 1.44 (with an eye on 1.4189)
The alternative scenario - a breakthrough of the level 1.44 and beginning of decline to 1.4189 (target is not likely to be reached intraday)
Trading solutions: sell in the medium-term to 1.4189 (the best possible solution - from 1.4451)