Daily chart: flat tendency to the middle Bollinger band (1.1361) is on. The price may get both to the upper band (1.1522) and to the bottom one (1.1207). Taking into account yesterday inside bearish bar, southern scenario will prevail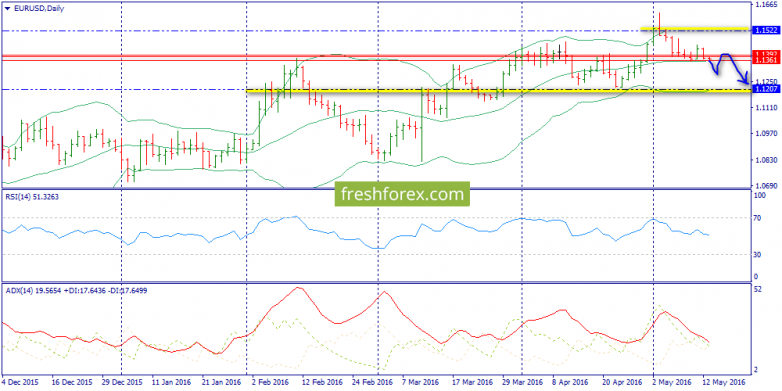 Н4: a very active trend ADX anticipates attack of the support 1.1350 (the bottom Bollinger band) targeting 1.1207.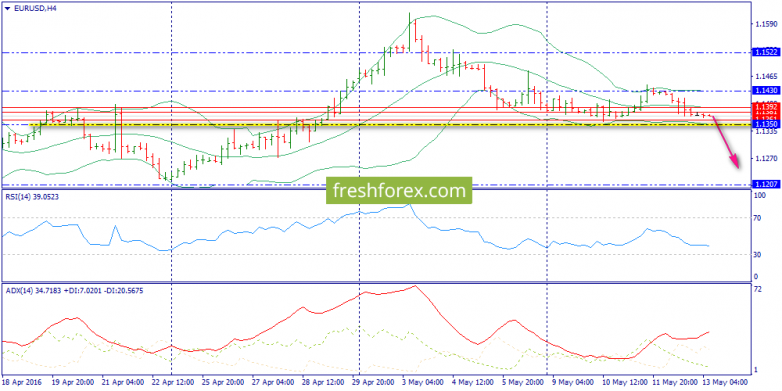 Н1: Local support is at 1.1355, creating a dense zone 1.1350-1.1355. The price can rebound to the middle Bollinger band (1.1381), where the most promising downward entry points will be found.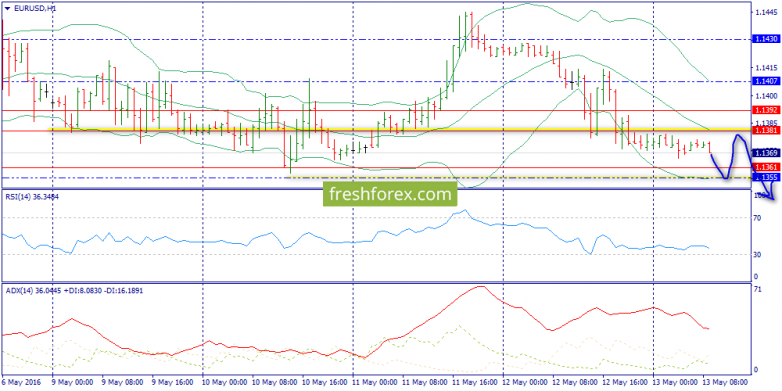 Expectations: The main scenario - decline to 1.1350, then a pullback to 1.1381 followed by beginning of an intense decline towards 1.1207 (extraday)
The alternative scenario - breakout below 1.1350 will enable a direct decline to 1.1207
Trading solutions: sell on pullbacks from 1.1381 to 1.1207