Daily chart: the pair is approaching the support - the middle Bollinger band (109.27), from which, with a high probability, it will move to top line (111.55, see the pink arrow.)
In the case of a breakthrough to the lower envelope, we'll see a decline towards 106.85 (lower Bollinger band).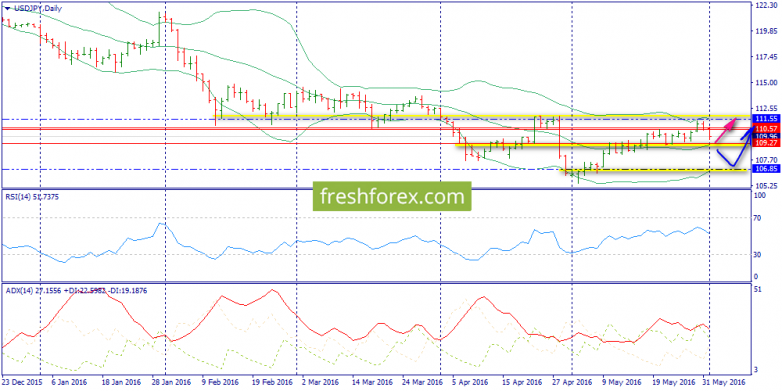 Н4: here we see that the support zone of 109.44 appears to have 100% safety! Therefore, it makes sense either buy or wait for a signal to buy in this area on younger charts.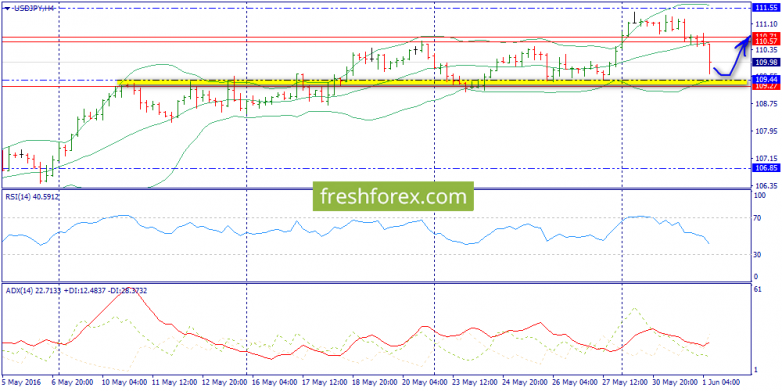 Н1: broken lower envelope. A rollback to the middle band (110.57-110.71) can take place, then the price may finalize 109.44 area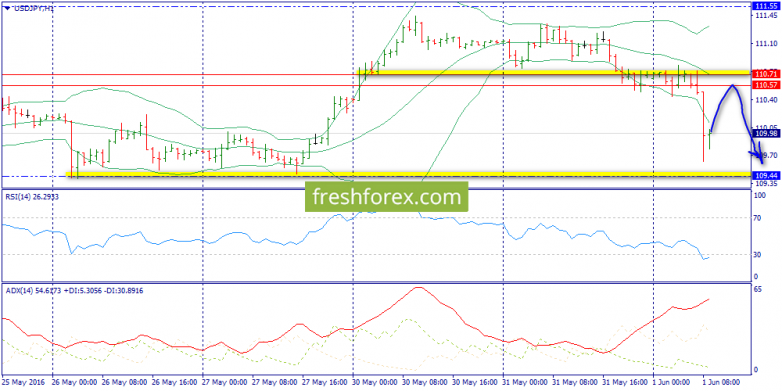 Expectations: The main scenario - surge to 110.57-110.71 and then decline to 109.44
The alternative scenario - decline to 109.44 and then rebound to 110.00
Trading solutions: 1. Sales from 110.57 to 109.50
2. Buy from 109.44 to 110.00