Daily chart: the pair is in the lower envelope, which can lead to drop to support 1.4332 (the lower Bollinger band, see the blue arrow.). But because of weak ADX, we can also suggest the inability of the price to run a directional movement (see the pink arrow).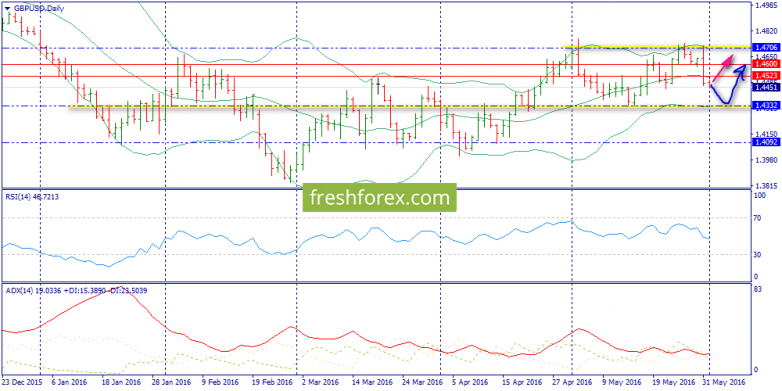 Н4: local support is at 1.4452 - we see a fairly strong pivot plus weakness of ADX as well as plenty of bars outside the envelopes. All these can lead to upward movement to the middle Bollinger band (1.4600, see the pink arrow).
In the case of a break under 1.4452 the price will finalize zone 1.4332 (See the blue arrow).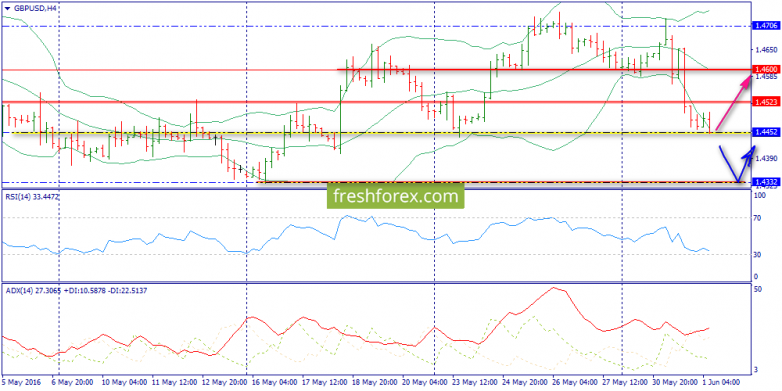 Н1: the price can prick 1.4397-1.4400 zone. Resistance is at 1.4523 (middle Bollinger band).
Expectations: The main scenario - a moderate corrective growth from current levels to 1.4523 and 1.4600
Alternative - fall to 1.44 and then surge to 1.4523 Trading solutions: 1. Buy from current levels. 2 Buy from 1.44 with goals 1.4523 and 1.4600.