Daily chart: yesterday bears affirmed their position in the lower envelope and now there is little that can prevent them from finalizing 1.4308 (lower Bollinger band). At the same time, we see that ADX is getting more activate, so that it may end by a heavy medium-term drop on the background of the coming release on nonfarm payrolls
Н4: a local area of support - 1.4373 (the lower Bollinger band) will probably be under load.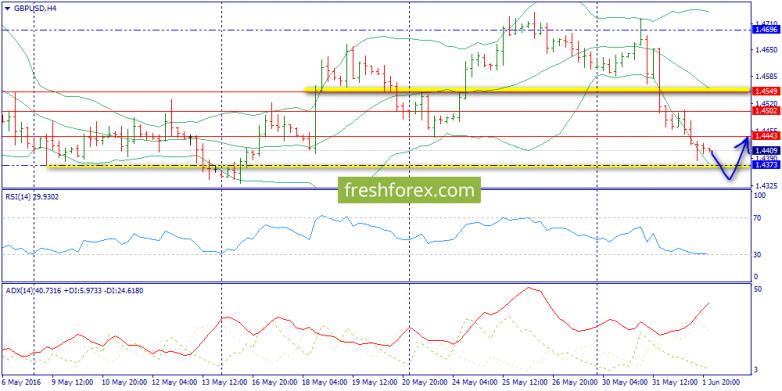 Н1: the downward movement also does not seem to be exhausted. There is an area of possible turbulence 1.4373 and the price may be traded between this level and resistance 1.4443 (middle Bollinger band).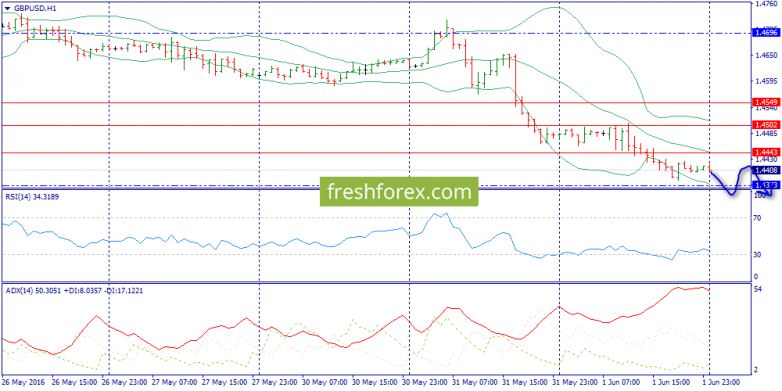 Expectations: The main scenario - decline to 1.4308
The alternative scenario - trading between 1.4373 and 1.4443
Trading solutions: look for the downward entry points to 1.4308 (the best possible option - from 1.4443 under the alternative scenario)