Daily chart: from technical point of view, the price will continue decline to 1.4303 (the lower Bollinger band). But today anything can happen. Resistance is at the middle Bollinger band (1.4504)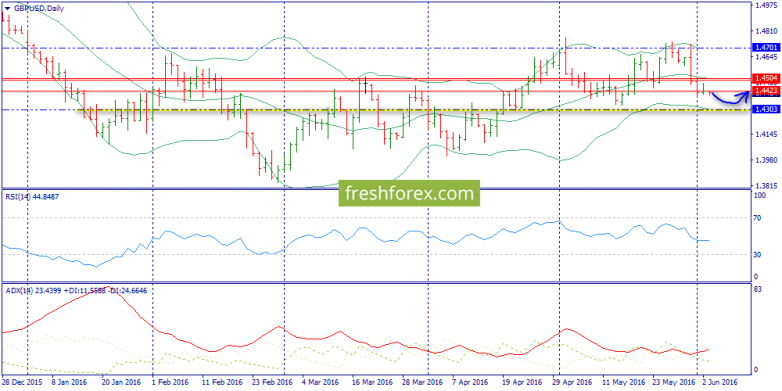 Н4: we confirm resistance 1.4504 and support 1.4303. A rare unity of two frames in terms of levels.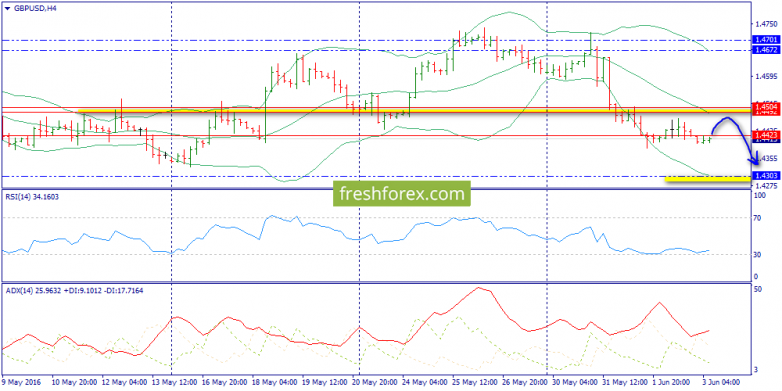 Н1: horizontal corridor 1.4393-1.4453 is likely to anticipate news. We will not rely on wall of this range .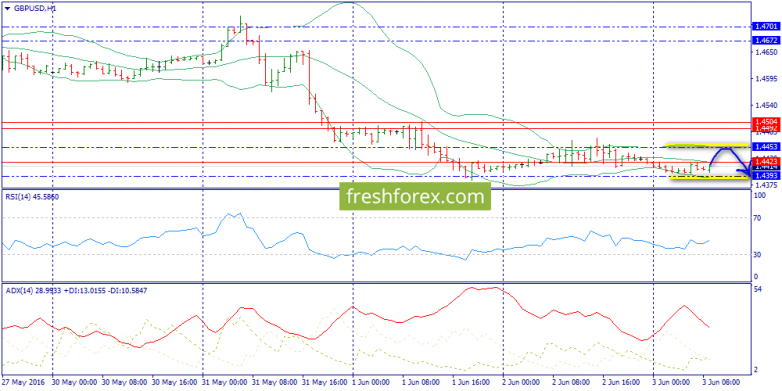 Expectations: now, we are waiting for impulse between 1.4303 and 1.4504. 200 points' range look tempting, but the question for traders is where to set a stop-loss.
Trading solutions: do not trade, or try strength of walls of the corridor 1.4303-1.4504.