Daily chart: it is active phase of breakthrough bottom Bollinger Envelope with rising ADX presser. In this situation it is big possibility of tern to middle line (109.20), where most perspective medium-term down exits locate.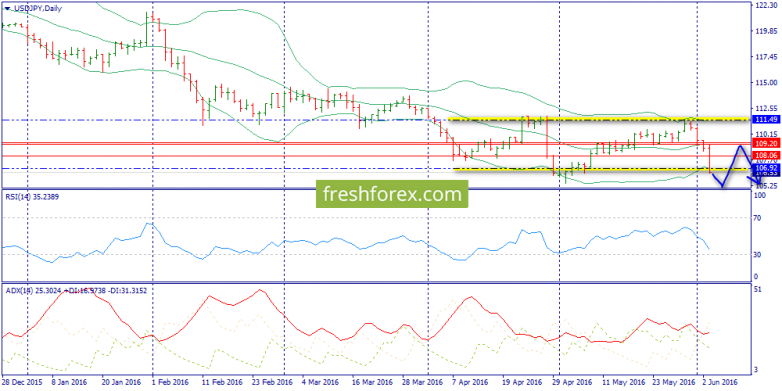 Н4: high oversold but bearish impulse has potential.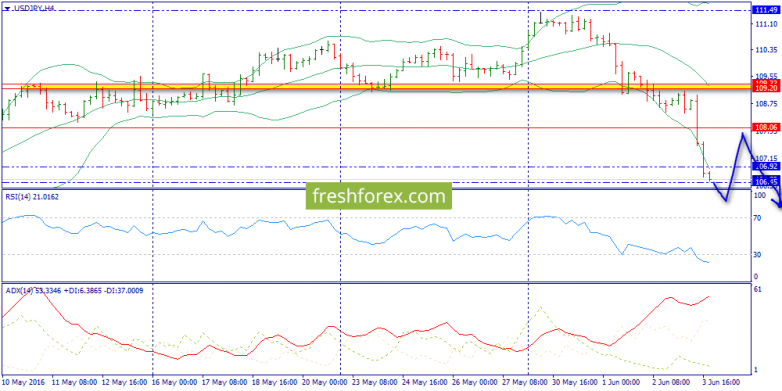 Н1: mark potential bottom it is 106.01 (bottom Bollinger Band and round level). Resistance is on 108.06 (middle Bollinger Band).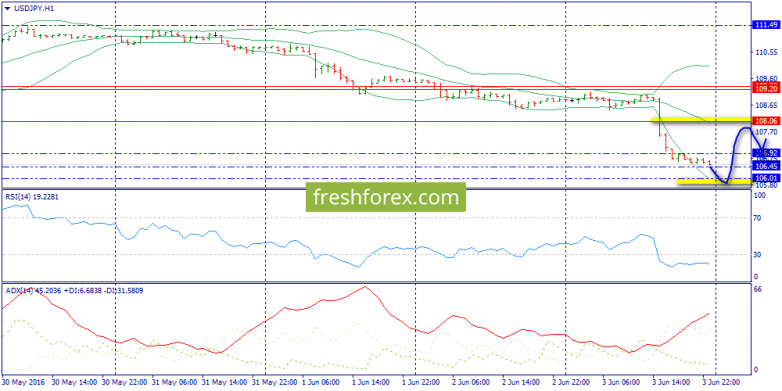 Expectation: decrease to 106.01 and bounce up to 108.06
Trading decisions: buy from 106.01 to 108.06.