Daily chart: pair has consoled into wide corridor (1.4309-1.4704), open new deal is problem. There are possibility of growth into zone of upper Bollinger band where we can look for sells.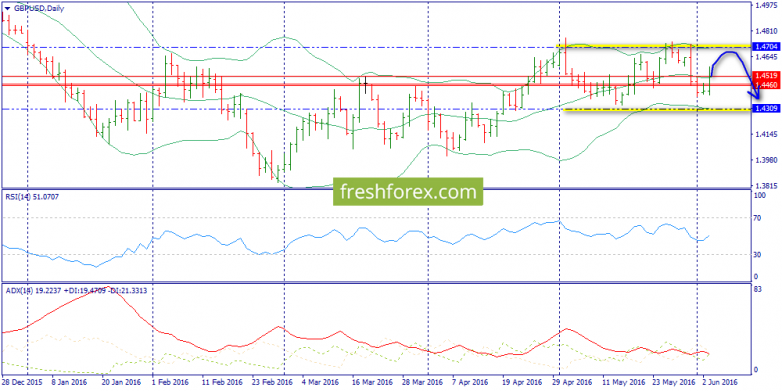 Н4: there are local bearish momentum and pinbar from upper band (1.4591). Support is on 1.4345 (bottom band).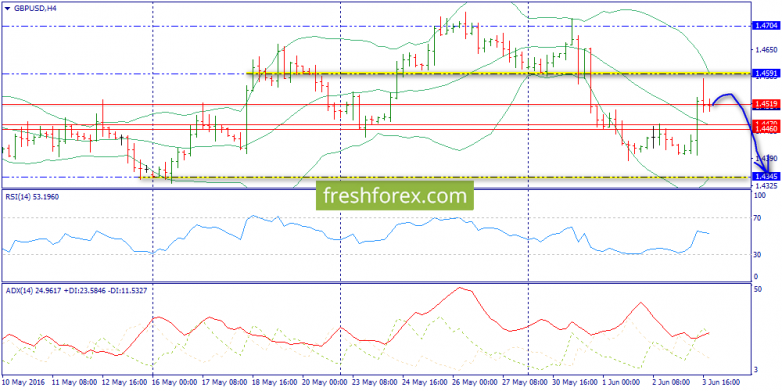 Н1: pair locally locates between middle and upper Bollinger bands (1.4470-1.4591)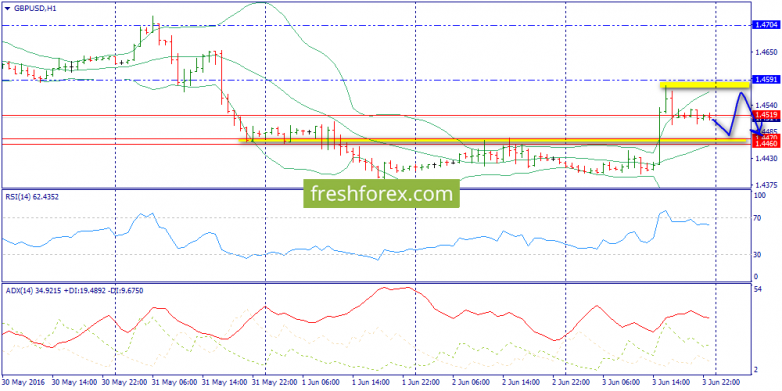 Expectation:
Main possibility - decrease to 1.4470 and then growth up to 1.4591
Alternative possibility - growth to 1.4591 and then decrease to 1.4470 (opposite possibility).
Trading decisions: sell from 1.4591 to 1.4470.