EUR. We mark zones for selling on Monday
Daily chart: there is strong resistance into the upper zone of Bollinger band (1.1457), considerable zone of EUR supply could be located here.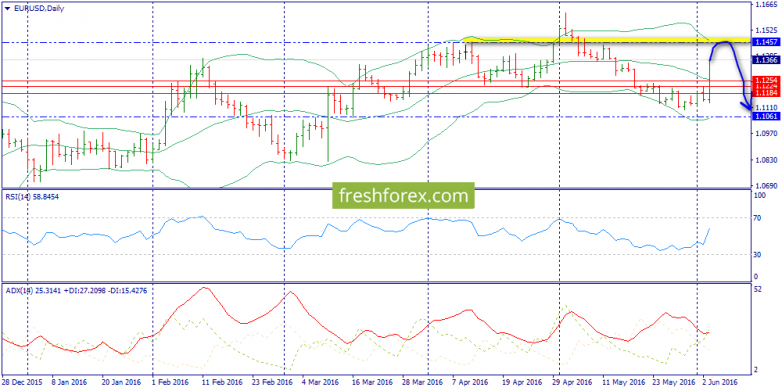 Н4: several bars are outside the Bollinger Envelopes and there is strong possibility of turn back. We are expecting that price renew maximums and then Euro decreases to 1.1184 (Middle Bollinger band).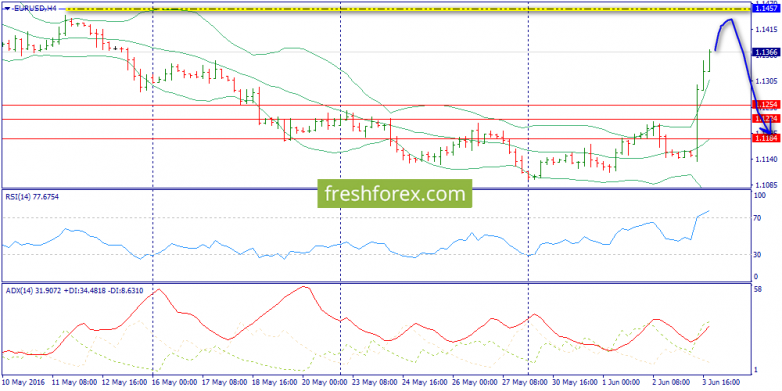 Н1: it is more localize resistance which can stop bulls impulse - 1.1407 (Upper Bollinger Band and round level).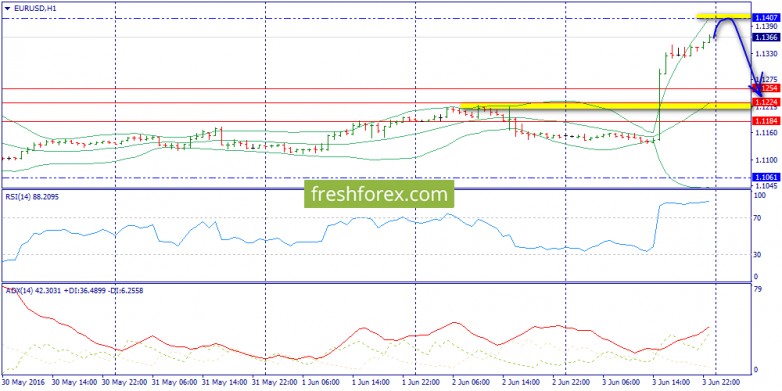 Expectation:
Main possibility price rising up to 1.1457 and then prompt decrease into 1.1184 direction (this 300 pips could be reached during several days).
Alternative possibility - rise up to 1.1407 and then decrease to 1.1224.
Trading decisions: look for down entrance in to zones 1.1407 and 1.1457. The aim is 1.1224 and then 1.1184.