Daily chart: you can still expect for a touch of the upper Bollinger band (1.1451) before decreasing to 1.1251 (middle band). We note an increase in the activity of ADX, that can not be clearly interpreted in favor of bears yet.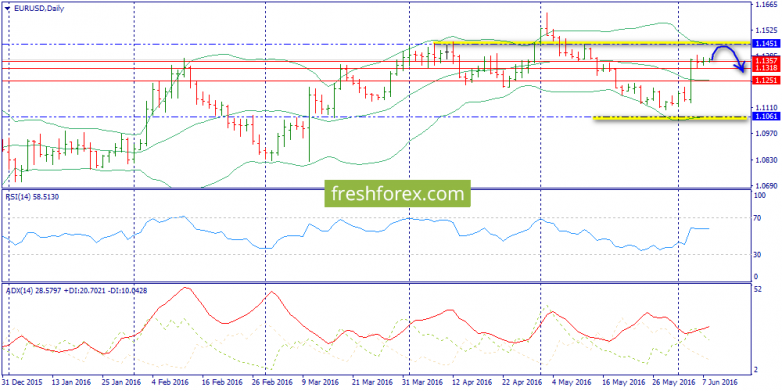 H4: the key support is 1.1318 (middle Bollinger band). If it keeps the pair, it will be possible to see a rebound to 1.1373 (the upper band. Look at the blue arrow). If a breakthrough below happens, then it the real goal will be 1.1156 (bottom Bollinger band, look at the purple arrow).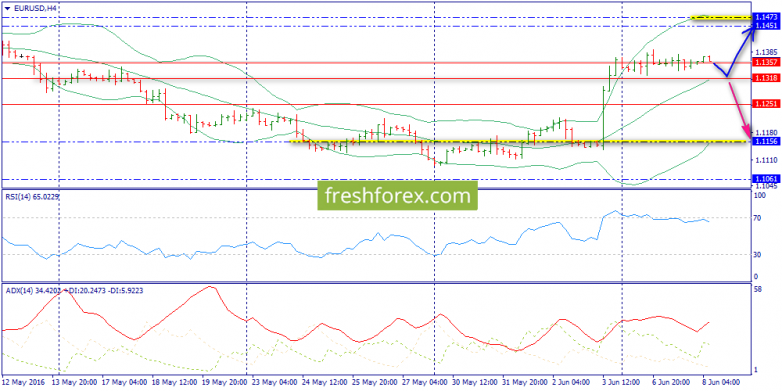 H1: flat accumulation locally continues in the corridor 1.1348-1.1373, but the momentum of price movement is more bearish.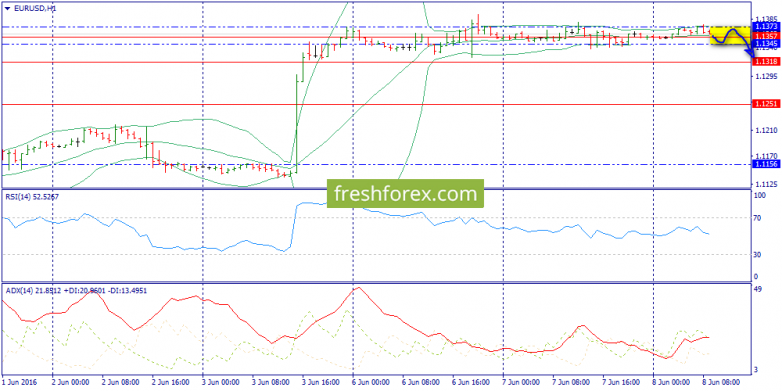 Expectations: The main scenario: decline to 1.1318 The alternative scenario: continuation of the flat 1.1345-1.1373 Trading solutions: keep patience until the picture is clear, or try to sell from 1.1373 to 1.1318.