Daily chart: ADX activity increases, the Bollinger envelopes are expanded, so bears again have a positional advantage.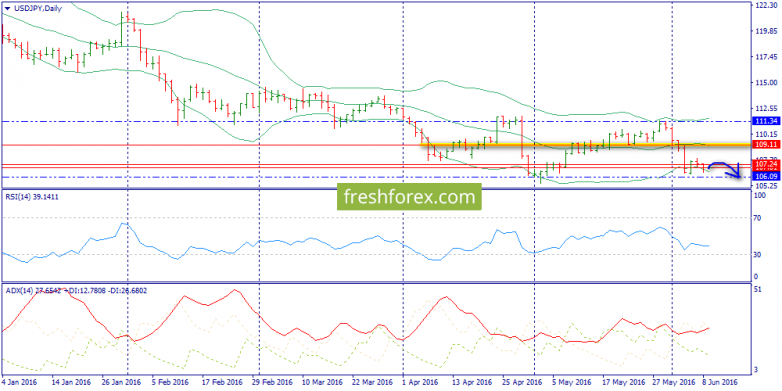 H4: local resistance is located at 107.81 (the upper Bollinger band). Support 106.47 (bottom band).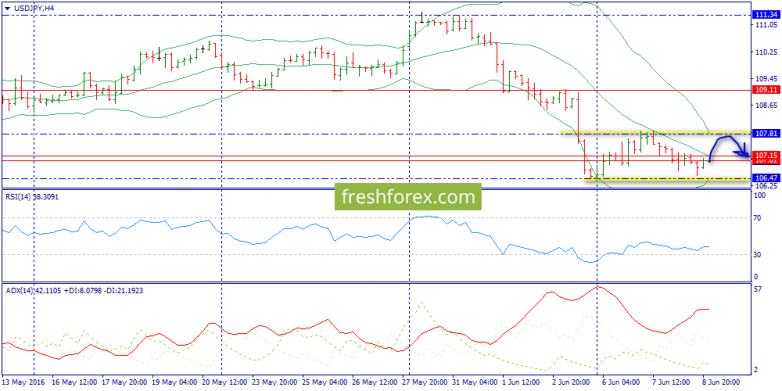 H1: the pair is more localized within the Bollinger envelope - 106.66-107.15. ADX is weak, so probably another day will be held in this relatively small corridor.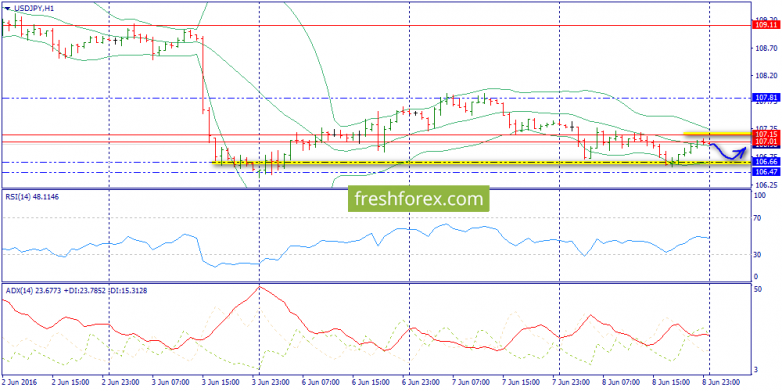 Expectations: flat in the range 106.66-107.15 Trading solutions: trade in flat 106.66-107.15. Sales seem to be more preferred.