Daily schedule: the scenario of flat price around the middle Bollinger band (1.4520) is kept. ADX is very weak, so it is unlikely that this trend will change.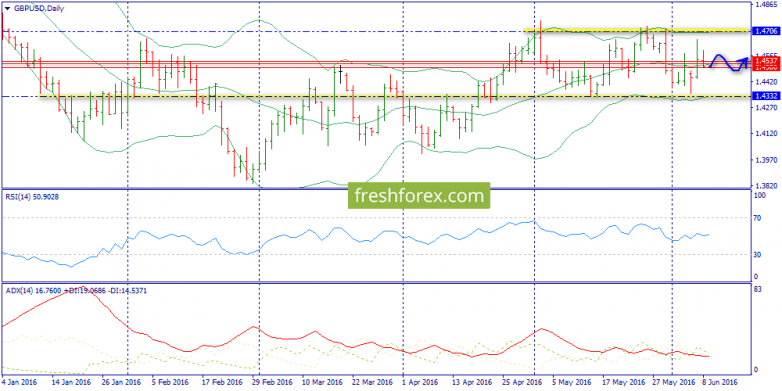 H4: a similar situation. Envelopes remain the wide range 1.4389-1.4614. The structure is ragged, so there can be false breakthroughs in both directions.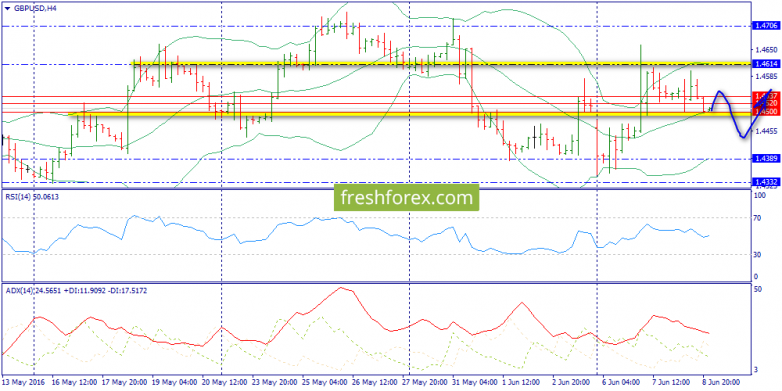 H1: locally downward trend is kept. The resistance is 1.4537 (middle Bollinger band).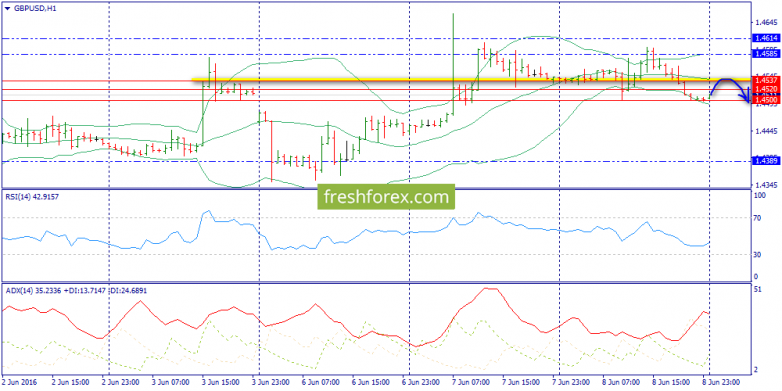 Expectations: touch of the zone 1.4537 and then decline to 1.45 and possibly to 1.4450. Trading solutions: sales from 1.4537 to 1.45 and 1.4450.