Daily chart: ADX came out the trend area, so there is a high probability of breakthrough the upper Bollinger envelope (1.1461). Also, envelopes remain stable, so the resistance will be strong.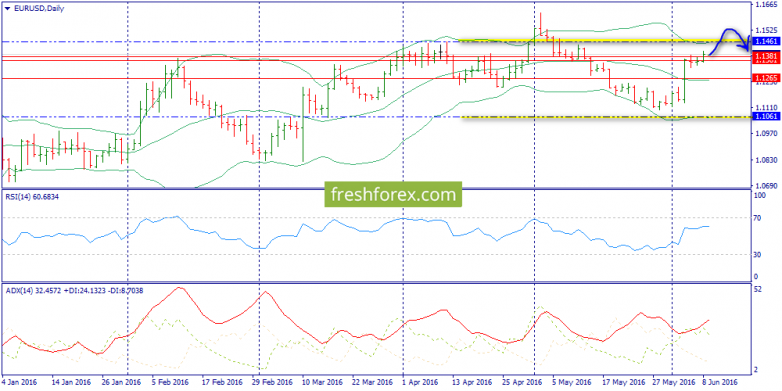 H4: extreme narrowing of the Bollinger envelope says about the approaching of the momentum distribution. Oscillator has signs of divergence, suggesting some weakening of buyers. But ADX is aggressive in favor of bulls. Control support is located on the middle band (1.1361)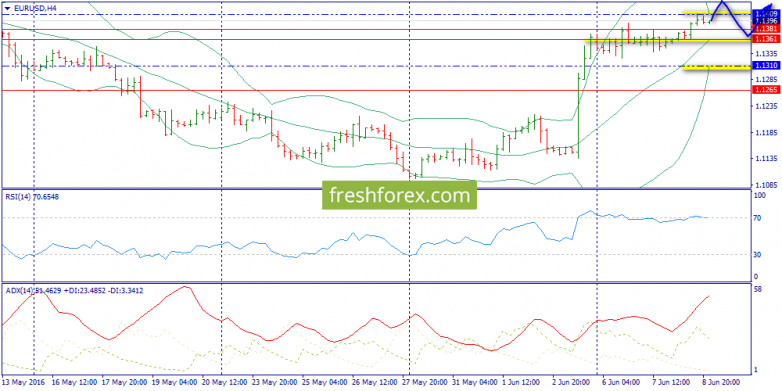 H1: the counterattack of two indicators ADX and RSI indicates probable trading between 1.1381 and 1.1461.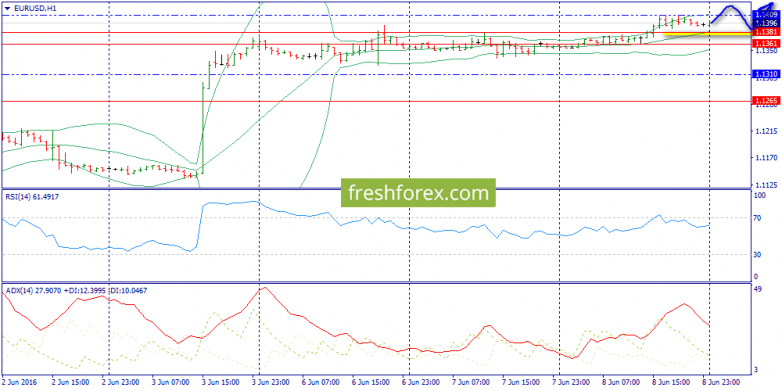 Expectations: The main scenario: breakthrough to 1.15 The alternative scenario: touch of 1.1461 and then decline to 1.1381. Trading solutions: consider sales from 1.1461 and purchases from 1.1381.