Day chart: Flat continues within the range of horizontal Bollinger envelope (1.4322-1.4704). There is no signs of changing this trend.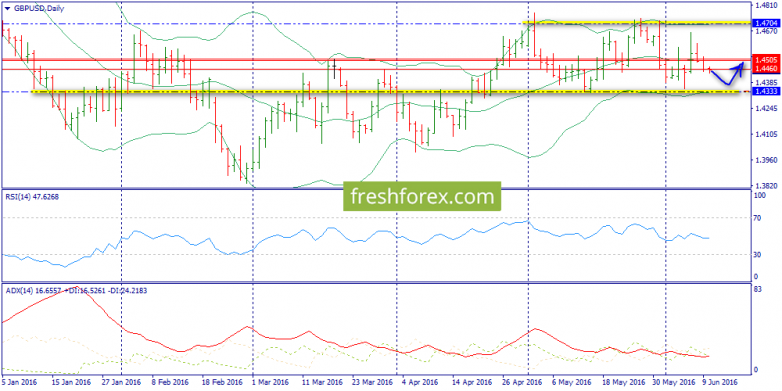 H4: there is a narrower range (1.4417-1.4594). Bouncing from the lower band is almost prepared, so we will see upward movement soon.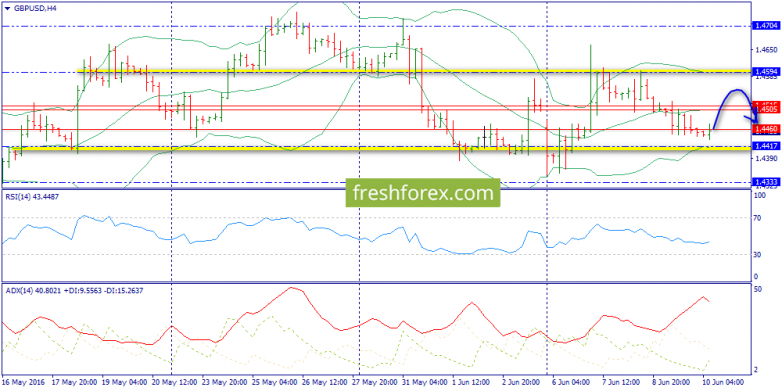 H1: ADX is located in active zone, but it is corrected. Bollinger Envelopes are in a narrow range of 1.4437-1.4486. Note that the oscillator could not repeat the last minimum price, so there is no doubt that these corridor will keep price.
Expectations: The main scenario: correctional growth towards 1.4515 (and possibly to 1.4594) The alternative scenario: 1.4437-1.4486 flat Trading solutions: 1) Long positions from 1.4437 to 1.4515 and 1.4594.