Daily chart: Bears broke through the lower Bollinger envelope, but move down without active ADX. Therefore, support is likely to be at 1.4089, from where a correction to the middle band (1.4496) may start.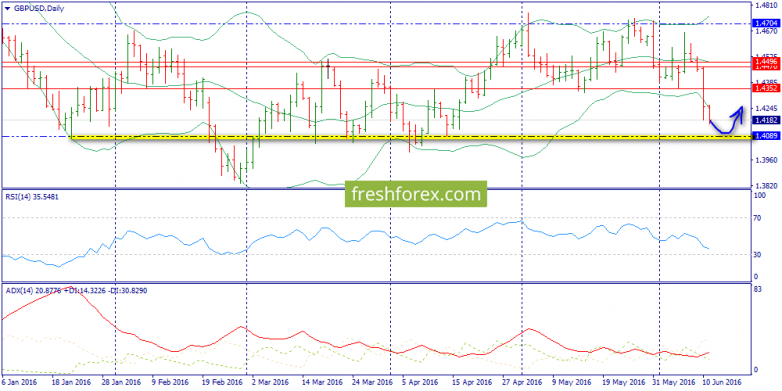 Н4: The pair is heavily oversold within this frame, so we confirm an anticipating upward correction. Resistance is concentrated around 1.4352 and 1.4470.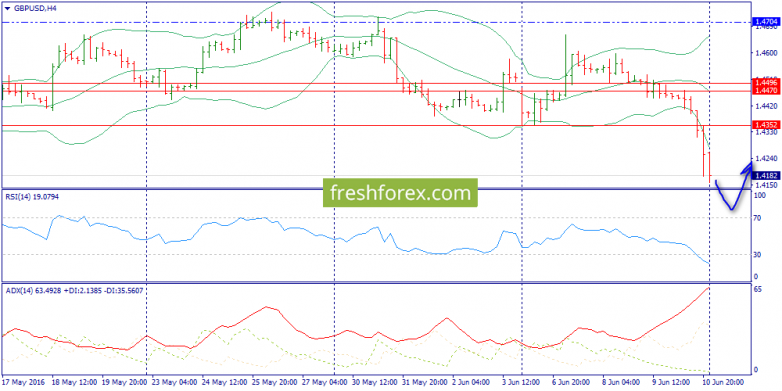 Н1: a similar picture - the oscillator is heavily oversold and ADX shows extreme points. Thus, we are waiting for finalization of the "bottom" and search for a signal to Buy. Resistance is at 1.4352 (middle Bollinger band).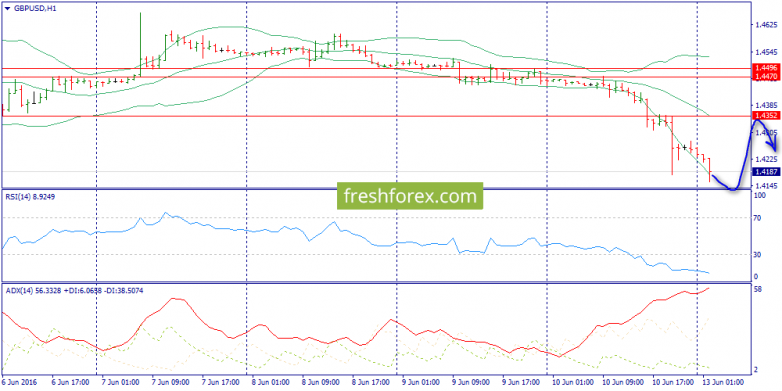 Expectations: Now, we are waiting for a 100 points's drop (to ​​1.4089), the pair is likely to undergo a strong correction upwards to 1.4352
Trading solutions: 1 Sales to 1.4089 2. Buy from 1.4089 to 1.4352.