Daily chart: the fourth (forming) bar outside the Bollinger envelope anticipates an upward reversal as the price is nearing a strong pivot 1.4085.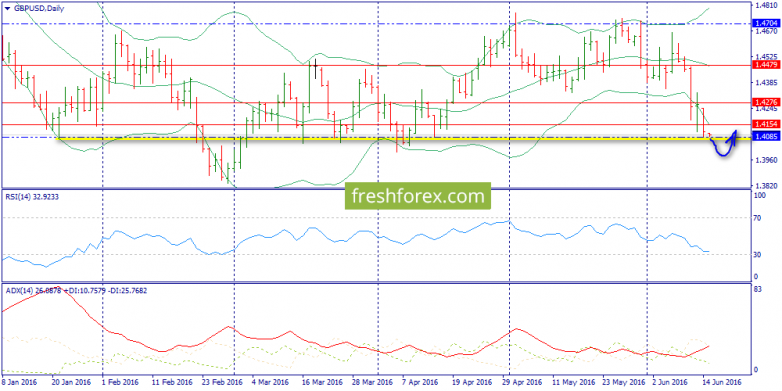 Н4: the bottom Bollinger band is much lower - 1.4014, so the area of ​​potential reversal is exactly here.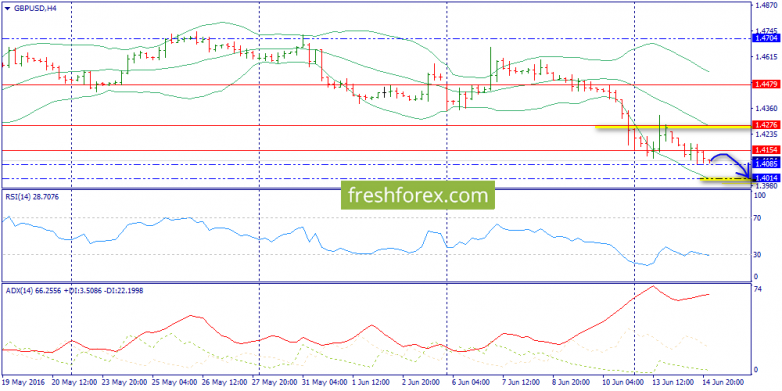 Н1: certain consolidation within the bottom Bollinger envelope (1.4085-1.4154) can be misleading, because ADX is in the active area of ​​ trend.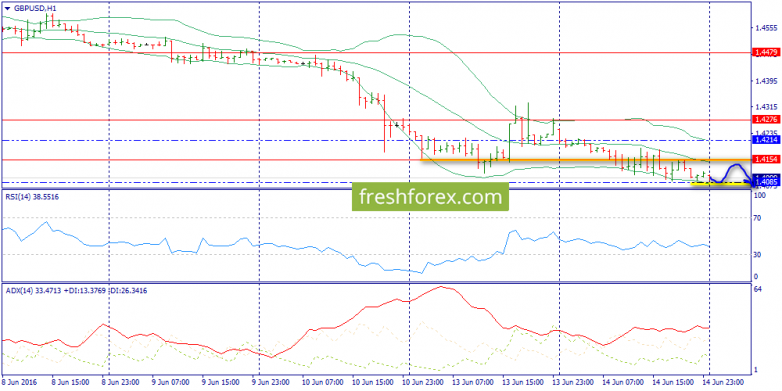 Expectations: The main scenario: decline to 1.4014 and then an upward bounce
The alternative scenario - flat 1.4085-1.4154
Trading solutions: 1. Sell to 1.4014
2 Around ​​1.4014 we will monitor possible upward signals.