Daily chart: the fourth bar in a rown outsile of envelopes, which caused a reversal and start of the upward correction. We assume that correction targets the middle Bollinger band (1.4479)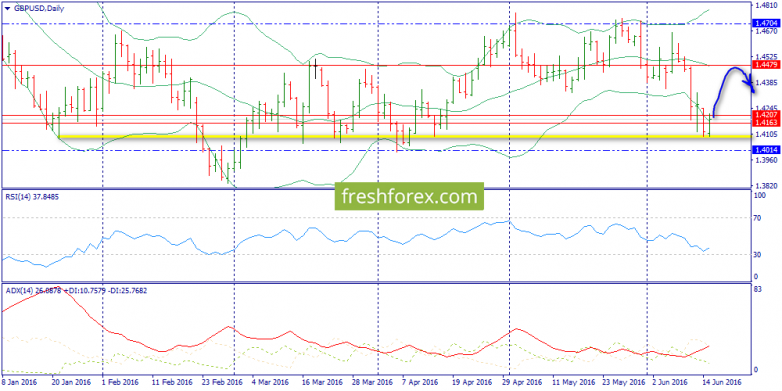 Н4: better shaped levels of resistance - 1.4207 and 1.4380 (middle and upper Bollinger bands). The general trend - also growth.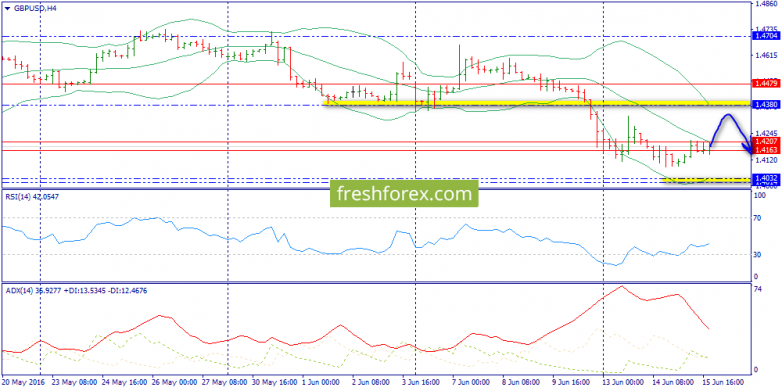 Н1: On the local level the pair is consolidated within the upper envelope 1.4163-1.4207. ADX is not sufficient for any breakthrough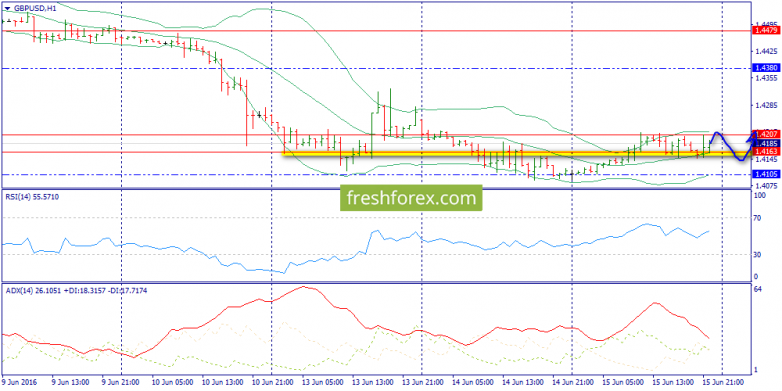 Expectations: The main scenario - flat 1.4163-1.4207
The alternative scenario - a break above to 1.4380
Trading solutions: purchase from 1.4163 to 1.4207 and possibly to 1.4380.