Daily chart: a very active trend ADX shows a full advantage of sellers, who have all chances to produced an even deeper downward movement to 103.00 and 102.00.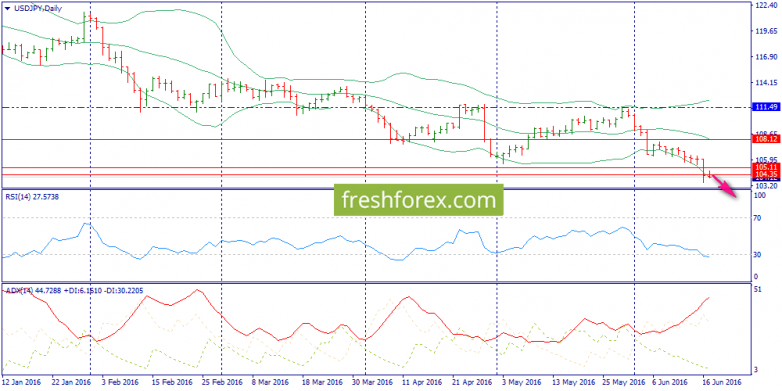 Н4: alsj an aggressive status of ADX. Despite a certain extent of oversoldness, there are many doubts that the pair will retain support 103.38 (bottom Bollinger band)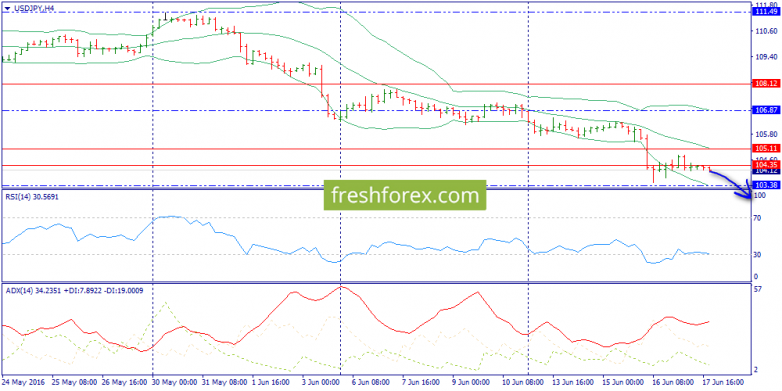 Н1: a local support lies at 104.00 (the bottom Bollinger band). But we can not ignore the trend activity from ADX, so far there are no other options but for a deeper fall of the pair.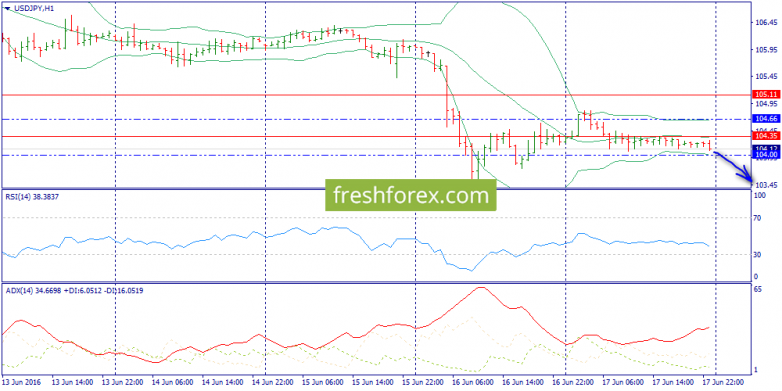 Expectations: decline to 103.00 and possibly to 102.00
Trading solutions: sell to 103.00 and 102.00