Daily chart: technical correction towards 1.4458 (middle Bollinger band), whereupon it will drop to 1.4140 (the lower Bollinger band) again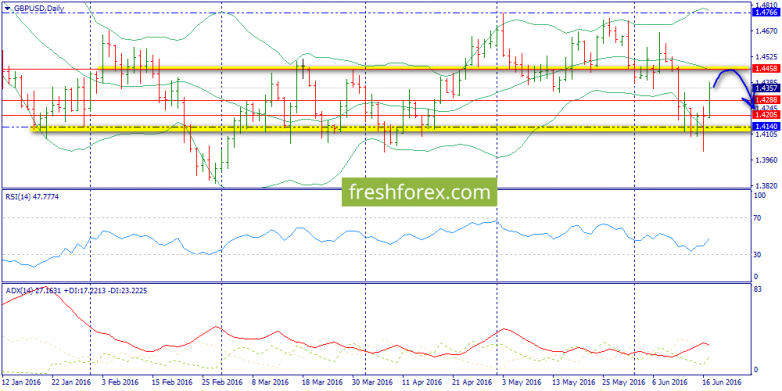 Н4: local bullish potential remains there, so we are waiting for finalization of 1.4458 zone. Bears will need to wait for short signals before entering, because upward breakthroughs are possible.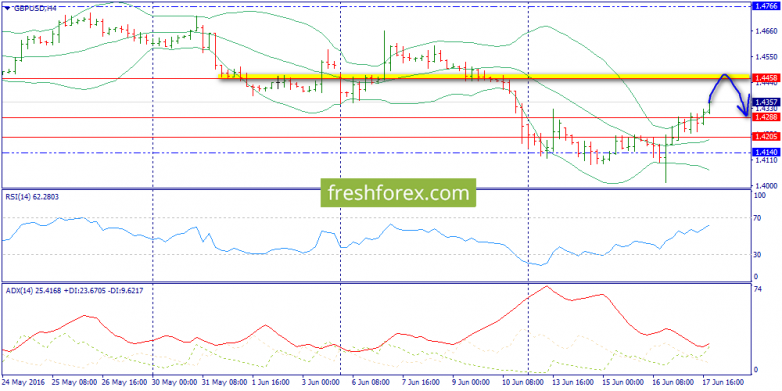 Н1: Though active trend ADX is a sign of growth, but at the same time we see divergence of oscillator. Bearish scenario can be enabled by movement under the middle Bollinger band (1.4388)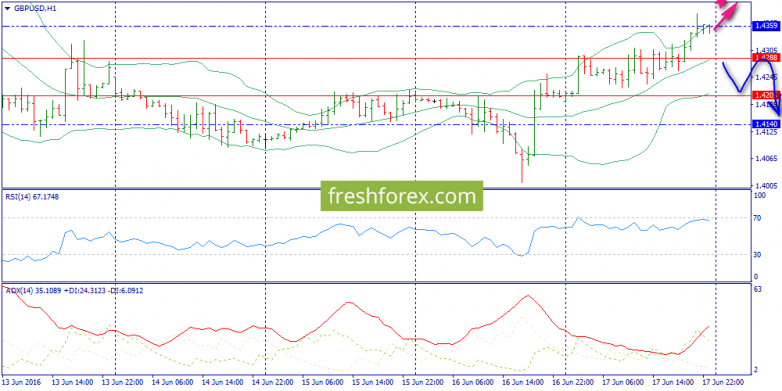 The main scenario: growth to 1.4458
The alternative scenario: decline to 1.42
Trading solutions: Buy to 1.4458.