Daily chart: the pair at full speed is rushing toward the middle Bollinger band (107.58) within the frames of upward correction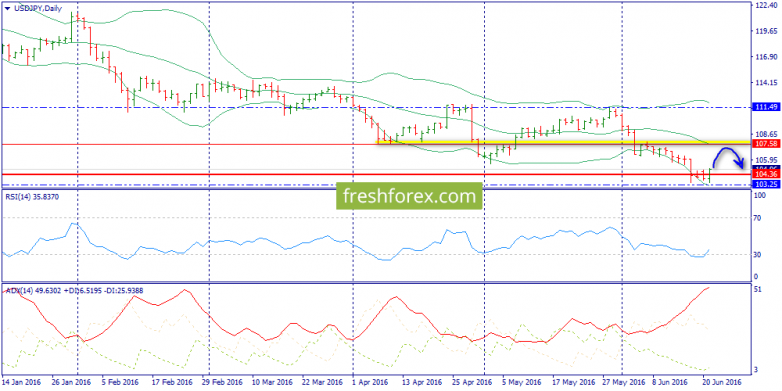 Н4: here we have attack of the top envelope and aggressive rising ADX. A key indicator of the trend value has not been reached, so a rollback to the middle band (104.36) is likely.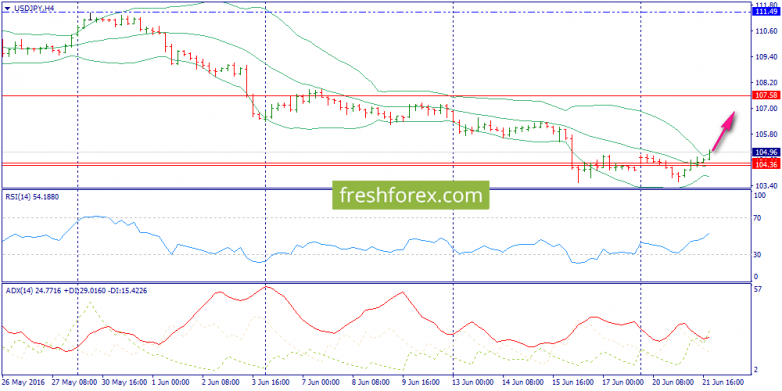 Н1: within this frame we have already obtained bullish trend ADX parameters, therefore, nothing but the growth. The potential can be 100 points or more.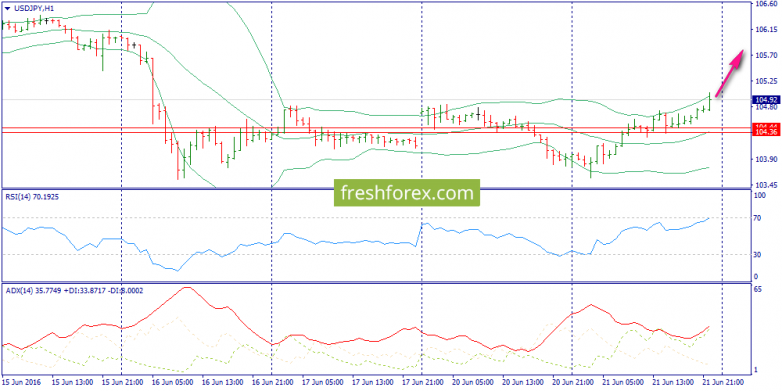 Expectations: so, the pair is preparing to continue a north leap towards 107.58. The goal is unlikely to be reached within a day, so conservative traders are recommended to settle their profit around ​​106.00
Solutions: Buy to 107.58