Daily chart: the upper Bollinger band (1.4811) has been almost finalized, whereupon the downward phase of the movement has predictably started. So, now we expect correction to the middle band (1.4474)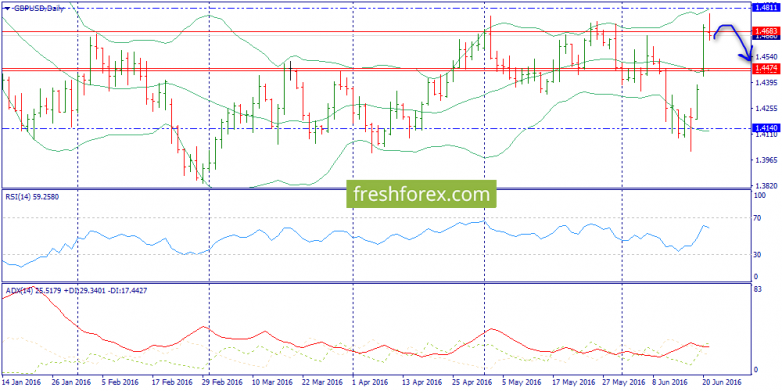 Н4: here, on the contrary, the upper Bollinger band is higher, at 1.4892, therefore, we should account for its possible reach. Support is at 1.4474.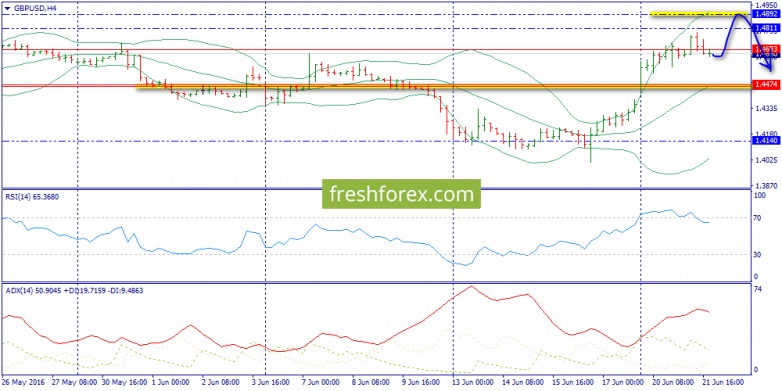 Н1: At the local level, the pair has entered into a horizontal non-directional corridor 1.4617-1.4754 and theoretically, can cross it within a day. ADX indicators also suggest a high probability of such a scenario.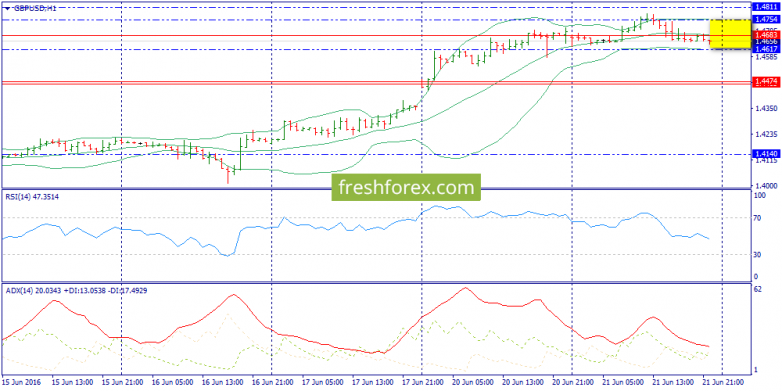 The main scenario - flat 1.4617-1.4754
The alternative scenario - rise to 1.4892
Solutions: buy from 1.4617 to 1.4754 and possibly 1.4892.