Daily chart: the lower Bollinger band tends to drop to 102.85, so the southern plan is getting more relevant.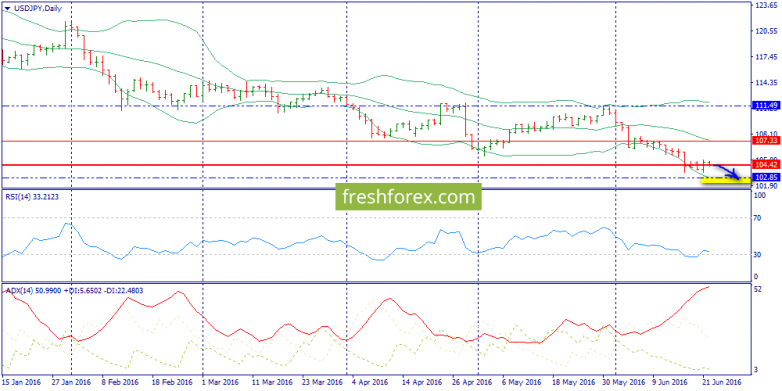 Н4: a local horizontal flat corridor within the Bollinger envelopes (103.97-104.92). ADX parameters are very weak, so it is much likely that the corridor will not be broken.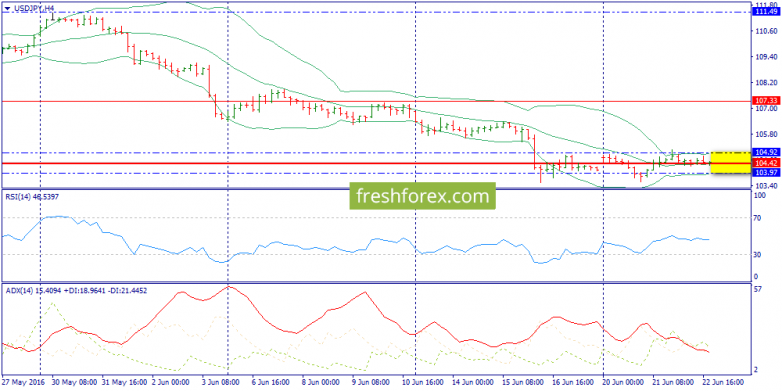 Н1: a stronger grip within 104.37-104.67. This narrowing of envelopes often anticipates the impulse preparation. But ADX parameters are weak, so we do not exclude that this narrow corridor will stay here for the day.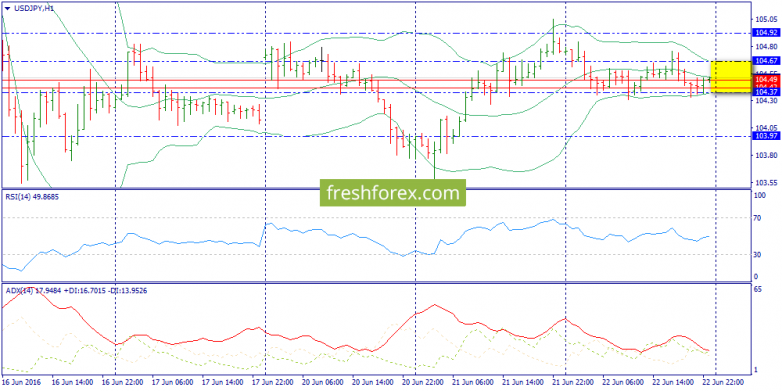 The main scenario - flat 104.00-104.92
The alternative scenario - a narrower flat 104.37-104.67
Solutions: I recommend omitting this session either look for the downward entry points to the area around 104.92 on possible upward dashes.