Daily chart: the upper Bollinger band is looking up to 1.4829, where today's nearest goal is based. Upon that, the pair is in the middle of the upper envelope, which with equal probability may lower the price to the middle band (1.4474).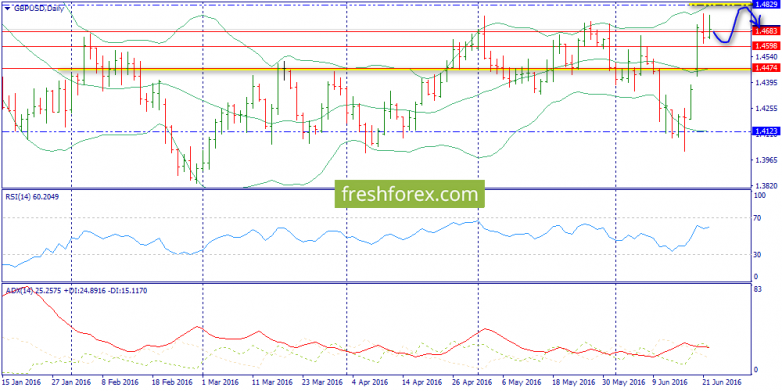 Н4: a better shaped support at the middle band (1.4598), resistance is at 1.4892 (upper Bollinger band)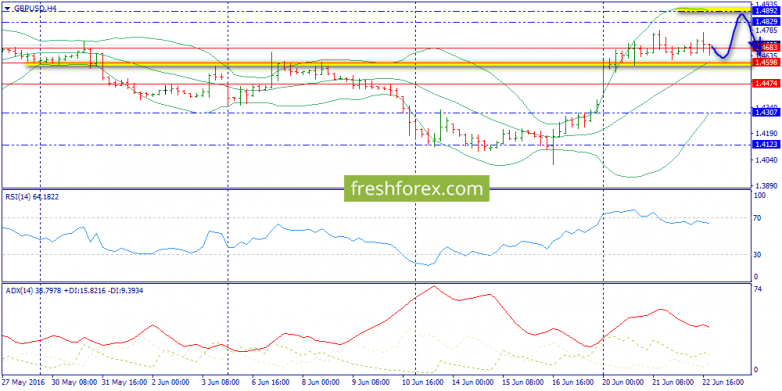 Н1: a passive flat corridor 1.4642-1.4721. ADX is in the trend area, but it is corrective, so strength of the channel is not guaranteed.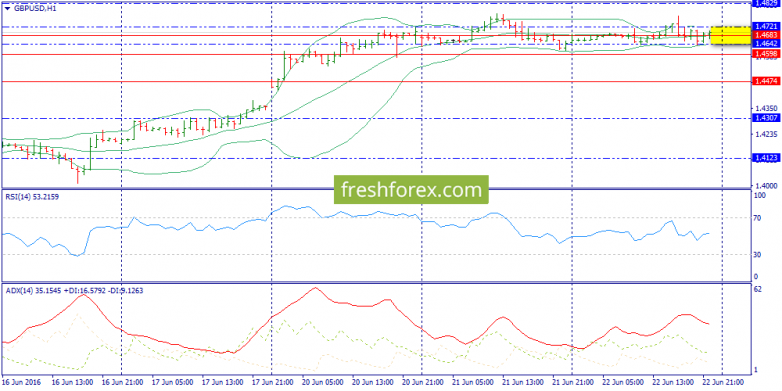 The main scenario: growth to 1.4892
The alternative scenario - flat 1.4642-1.4721
Solutions: Look for buy signals to 1.4892.