Daily chart: nervous multidirectional fluctuations against corrective ADX parameters, so probably this trend will continue. The range is within the Bollinger envelopes (1.1075-1.1410).
Н4: a better shaped flat corridor 1.1221-1.1375. We also notice weak ADX parameters, so break of this range is not expected.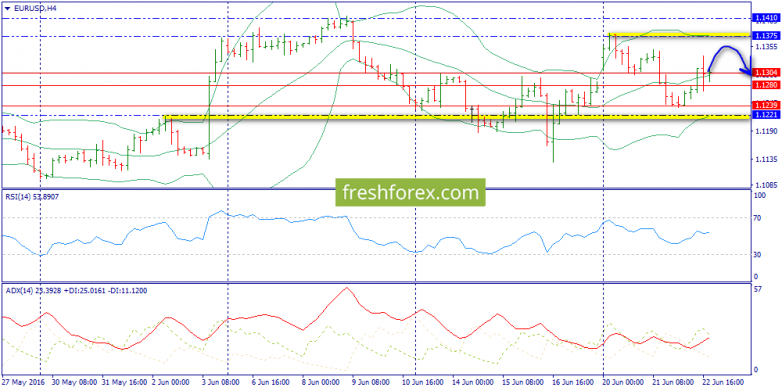 Н1: active trend local ADX allows to expect surge to 1.1375.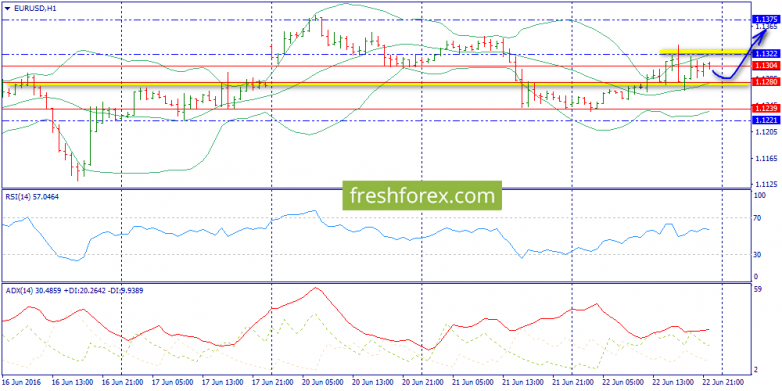 The main scenario - growth to 1.1375
The alternative scenario - return to 1.1280 and start of growth to 1.1375 from there
Solutions: Buy to 1.1375