Daily chart: the pair noticeably prevails to a further reduction in the area of ​​the lower Bollinger band (1.3143). Bulls could not even lift the yesterday's High.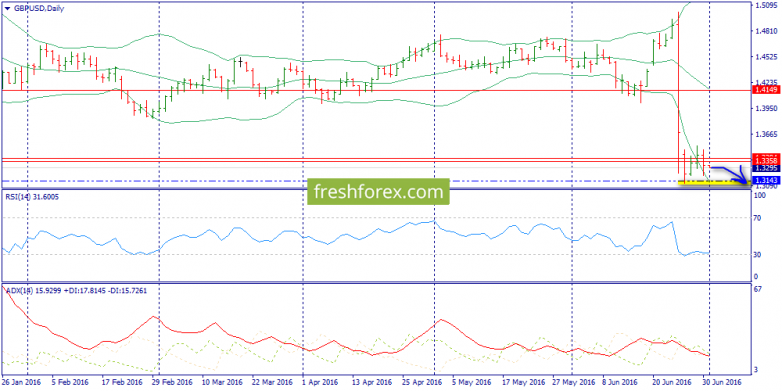 Н4: a horizontal omnidirectional corridor within a very wide range of envelopes Bollinger - 1.3170-1.3516. ADX is very weak, so it is probable that support 1.3170 will sustain.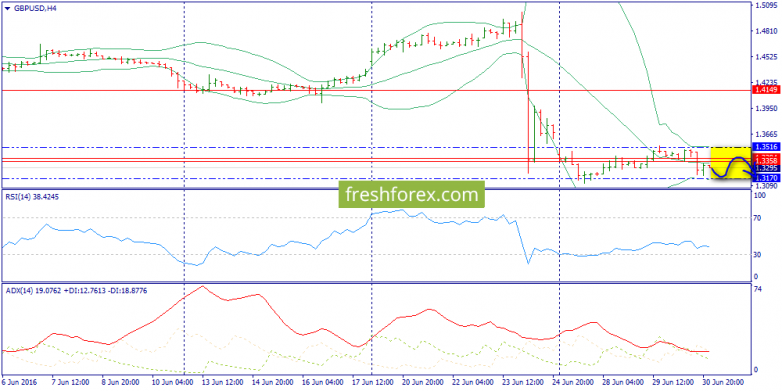 Н1: We confirm strong support area 1.3170-1.3216. Resistance is at the middle Bollinger band (1.3394), where the "round" psychological level can also be noticed.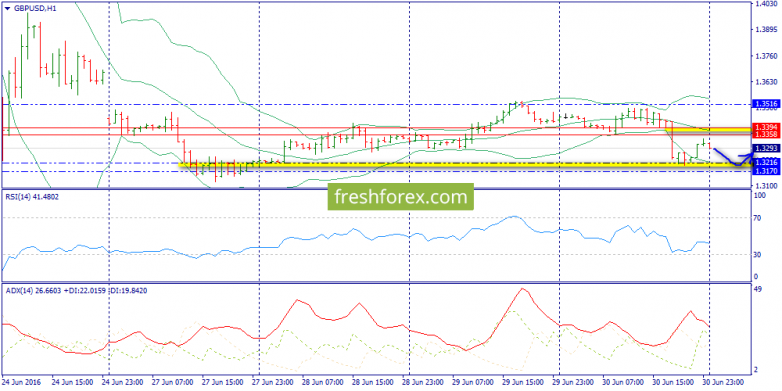 Expectations: decline to 1.3170-1.3216 and then a rebound towards 1.3394
Solutions: 1. Sales to 1.3170-1.3216 2. Buy from 1.3170-1.3216. The goal may be at 1.3394, but I suggest not being greedy, because we have a frankly bearish trend.