Daily chart: the pair is exactly in the middle of the lower Bollinger envelope (1.1010-1.1240), buy selling is yet profitable not. Let's get "updated" on the younger frames.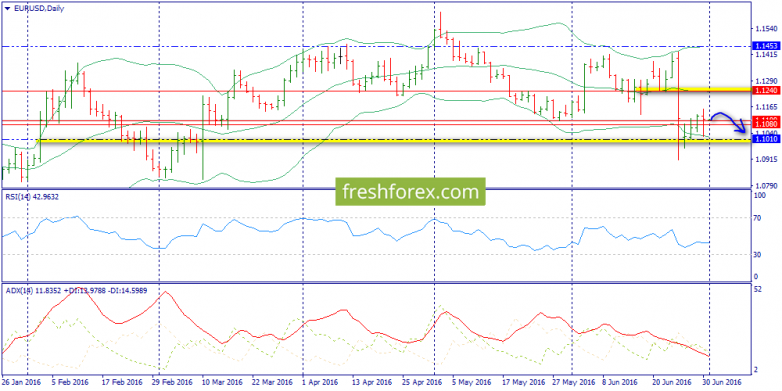 Н4: local resistance from the upper Bollinger band - 1.1138. ADX is weak and going through correction, so the most likely scenario is a downward rebound directly from this area.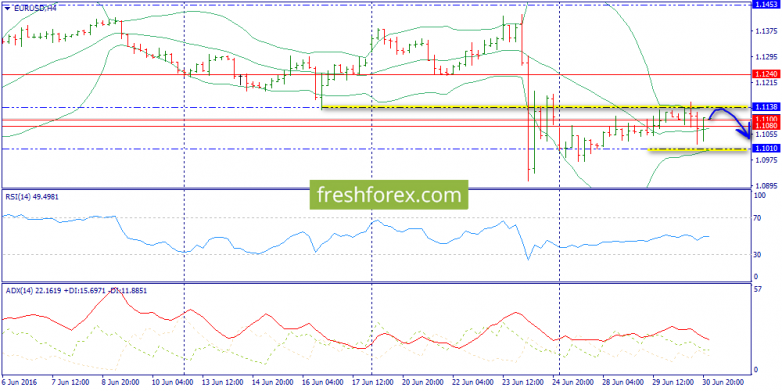 Н1: a similar situation, although ADX is rising. However, it is far from the trendline area and the upper Bollinger band is dropping. So today's range is 1.1053-1.1138.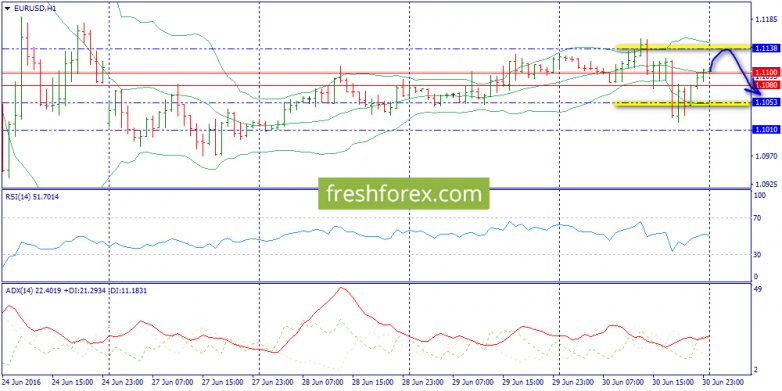 Expectations: touch of 1.1138 followed by a drop to 1.1053.
Solutions: sell from 1.1138 to 1.1053.