Daily chart: bearish orientation (goal - the lower Bollinger band, 1.3027). ADX is weak, therefore, probably, the movement will not be impulsed and unidirectional. The task is looking for the downward entry points on growth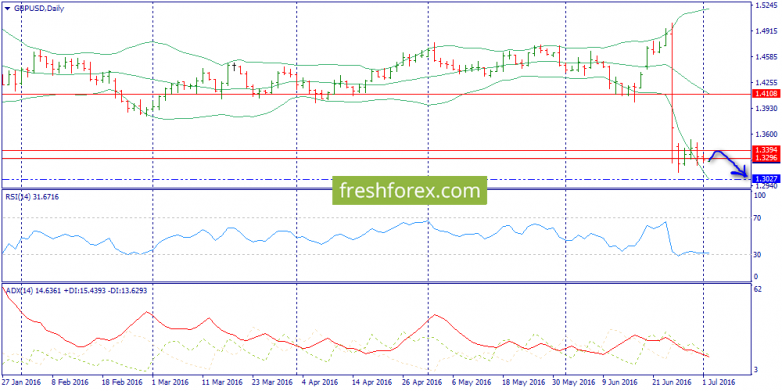 Н4: the flat omni-directional range inside Bollinger envelopes (1.3210-1.3515)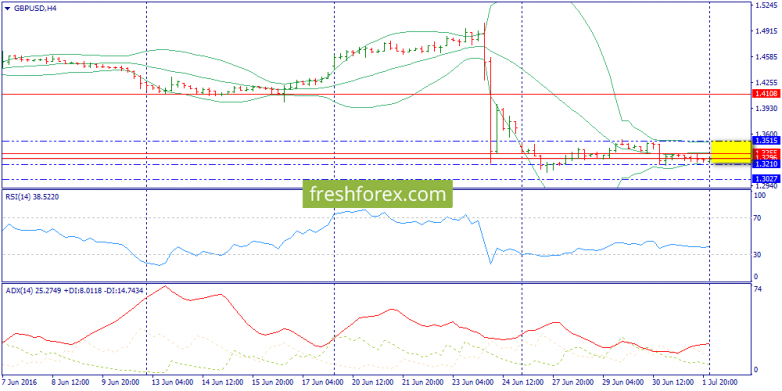 Н1: a little better shaped flat - 1.3252-1.3320. Thus, the basic plan will be selling at the movement to 1.3320-1.3355.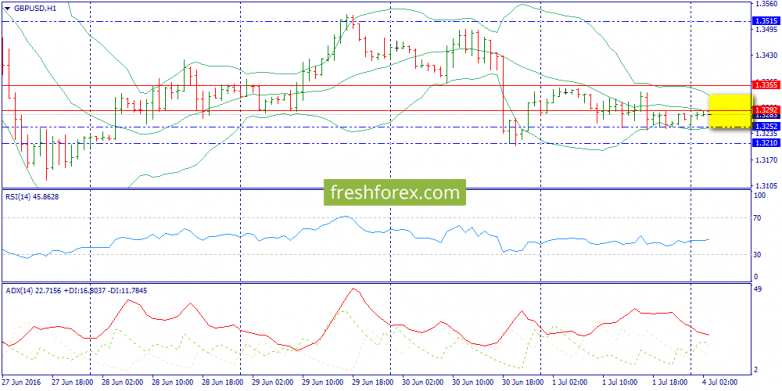 Expectations: So, decline may begin at any time, but it makes sense for traders to be patient and sell at the highest point of the top. These points can be found around 1.3320-1.3355 resistance area
Solutions: sales from 1.3320-1.3355 to 1.3252 and below (in the medium run).