Daily chart: a high probability of touching the lower Bollinger band (100.59). The potential for a further breakthrough is also expressed.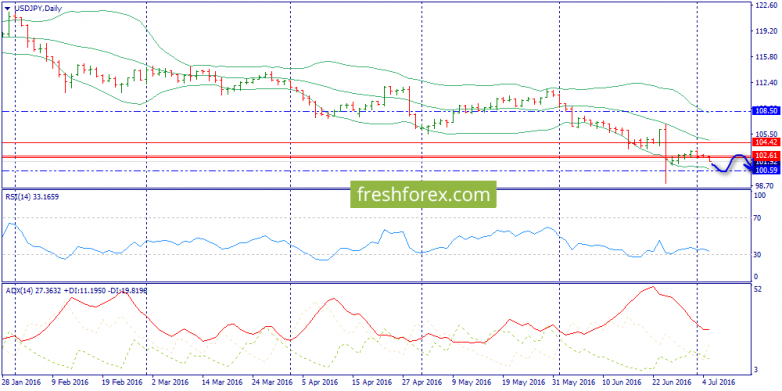 Н4: a strong tendency to break down towards 100.59. ADX is in trending condition, so it is the main scenario for today.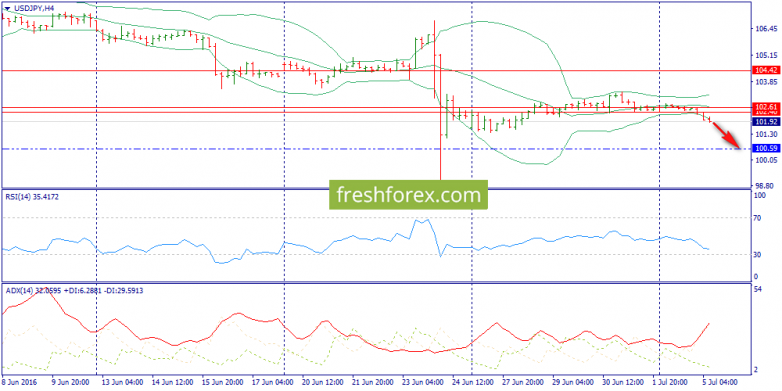 Н1: multiple bars outside of the envelope, it can boost correction as well. But I think that bears have enough potential to finalize 100.59.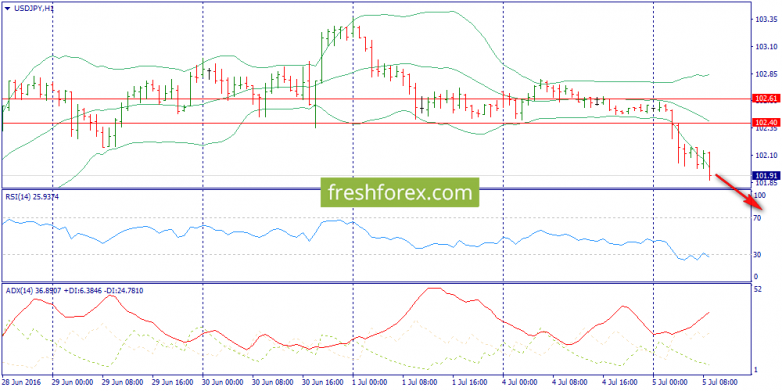 Expectations: fall to 100.59
Solutions: sales to 100.59