Daily chart: the pair tends to fall to 1.2933 (the lower Bollinger band). Traders are recommended to proceed based on this plan.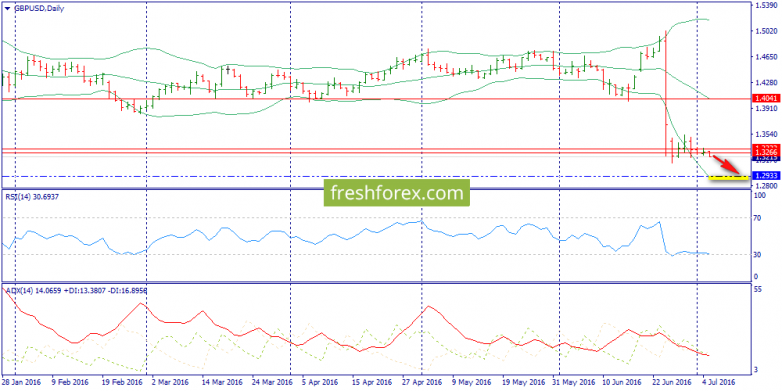 Н4: a trend growing ADX - a full readiness for a new drop.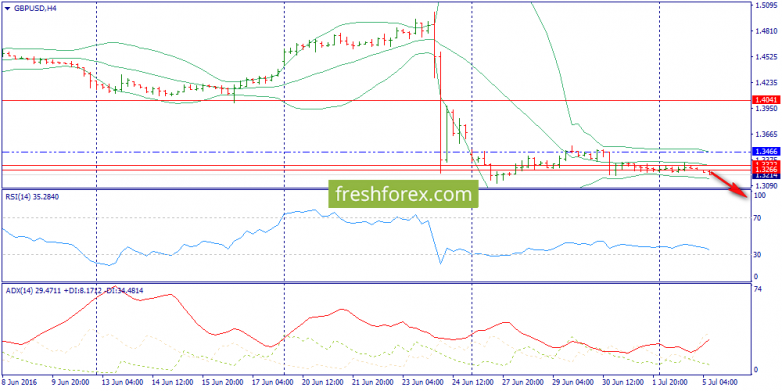 Н1: breakthrough of the bottom envelope is another southern signal. Perhaps, we'll see another pullback to ​​the middle band (1.3266), but, of course, we consider only sales.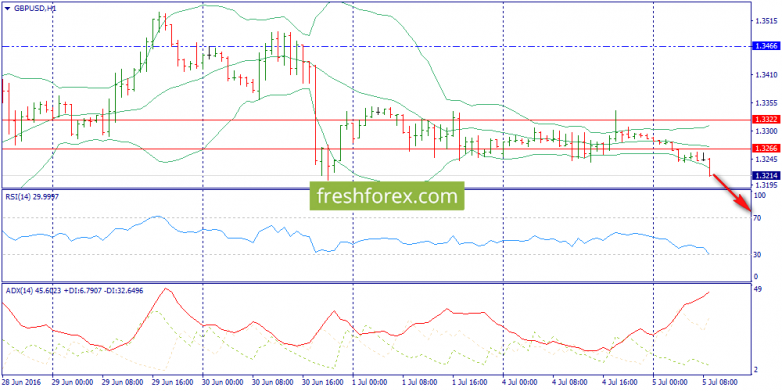 Expectations: So, we wait for beginning of the new descending wave to 1.2933. I would not be surprised if today the pair crosses the full distance
Trading solutions: sell to 1.2933 (perhaps, extraday)