Daily chart: ADX is in the active trend phase, so we can not exclude that new Lows will be reached. Support is at 100.59 (the lower Bollinger band)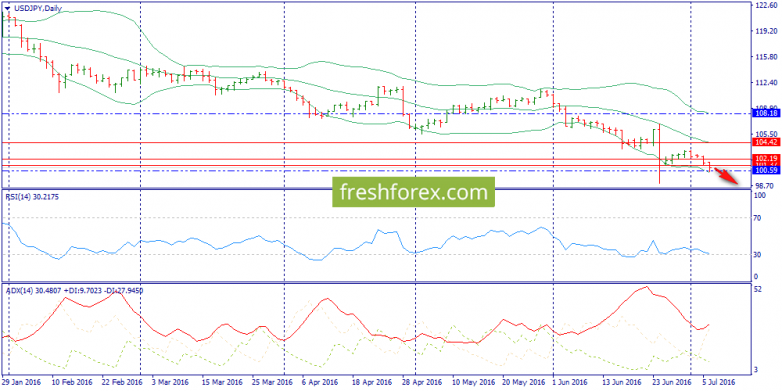 Н4: the price can roll back up to the middle band Bolllindzhera (102.19), but we can not put money on it: bears have an obvious advantage in the background of expressed expansion of envelopes.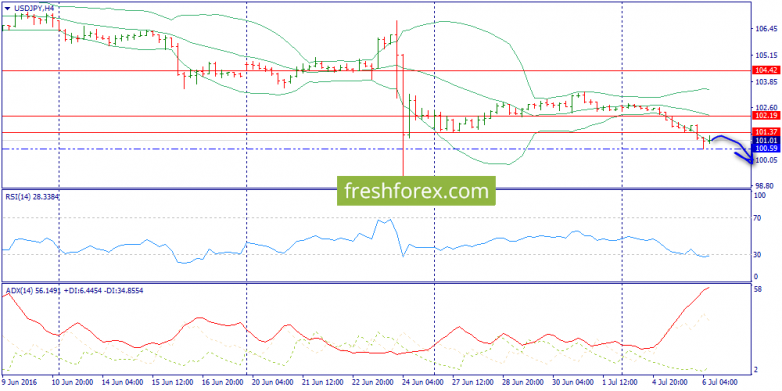 Н1: at this local level, we do not see the trend potential, so support may be around 100.59-100.74 .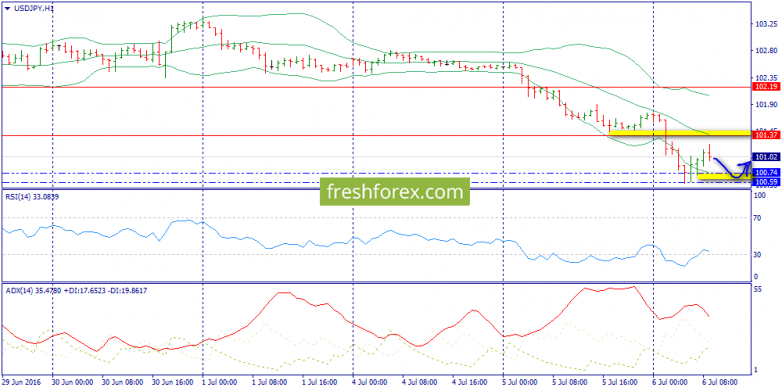 The main scenario - decline to 100.59-100.74 with an upward bounce in the direction of 101.02-101.37
The alternative scenario - decline to 100.00
Solutions: Sell to 100.59-100.74 and possibly to 100.00.