Daily chart: we are observing very active trending ADX, that may mean preparing breakout of support level at 1.0563 (lower Bollinger band). The next targets in mid-term are likely to be levels 1.05 and 1.0465 (in case of this scenario) aiming at 1.0352, where significant demand may be within bullish Over&Under pattern.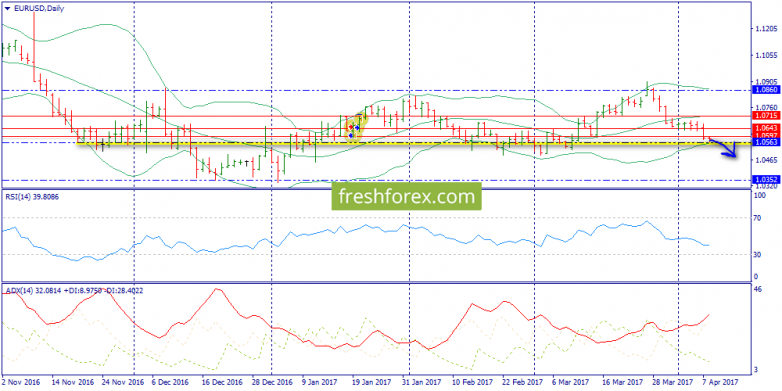 Н4: 5 pinbars beyond Bollinger envelopes borders is correction signal. Correction is likely to reach middle Bollinger band (1.0643), from there one may consider selling to 1.0563 or lower again.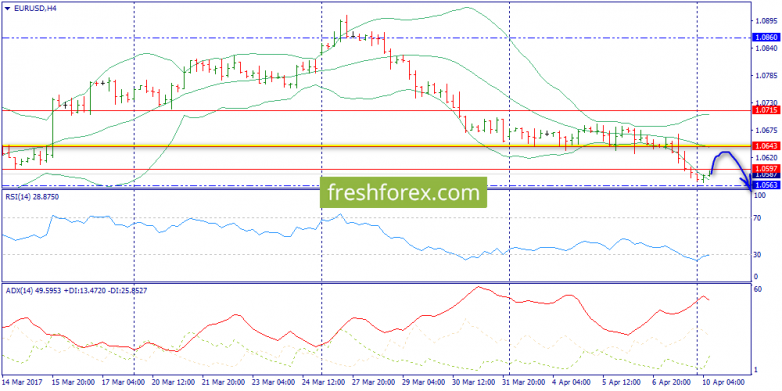 Н1: as we may see resistance in 1.0600 area is quite strong creating bearish inside bar. Bears may attack immediately.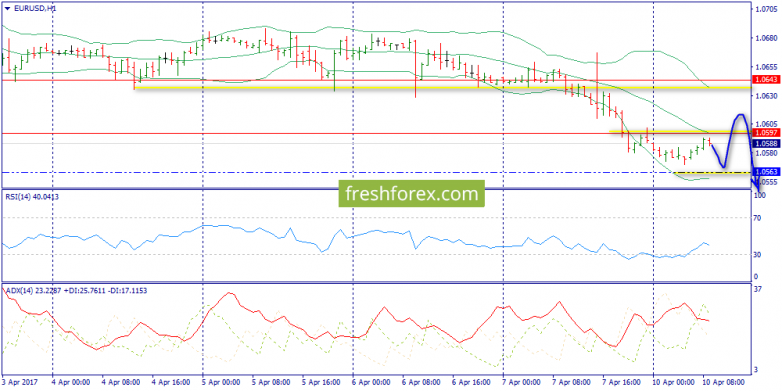 Expectations:
Core scenario - upside rollback to 1.0643 region followed by drop to 1.0563
Alternative scenario - direct drop to 1.05 or lower to 1.0465
Trading signals: consider entering short (the best entry point is 1.0643)