Daily chart: the previous day was closed with bullish inside bar, that gives bulls an opportunity to push the price towards upper Bollinger band (1.2619). However, we can't say that support level around 1.2400 is strong enough (considering recent price drop to lower Bollinger envelope).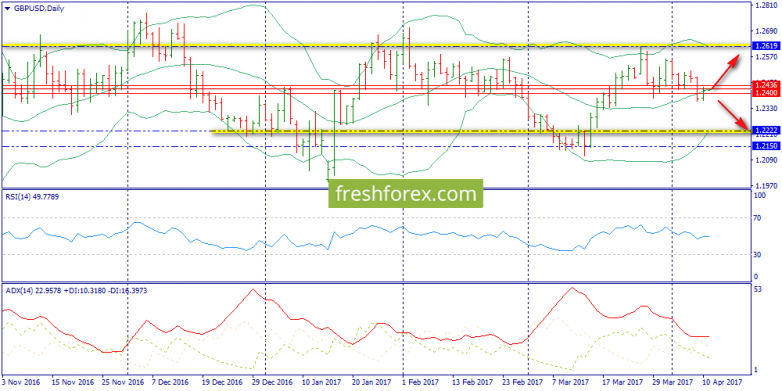 Н4: price is moving inside flat corridor of 1.2360-1.2511 (Bollinger envelopes range). ADX parameters are falling, which indicates that there's no trend.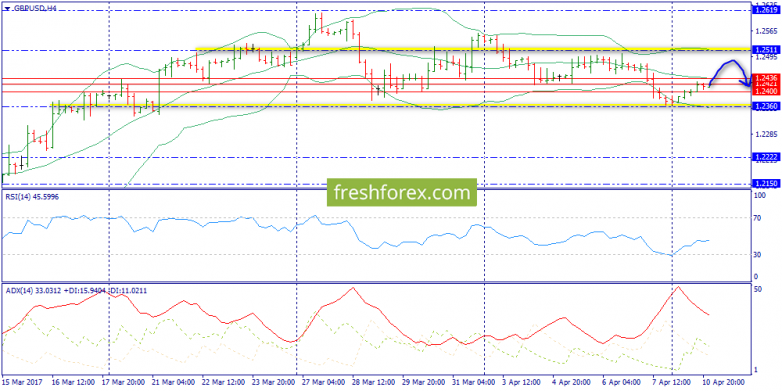 Н1: ADX parameters are also falling but indicator still shows active trend. There are two strong resistance levels at 1.2421 and 1.2436, so we may talk about resistance area here.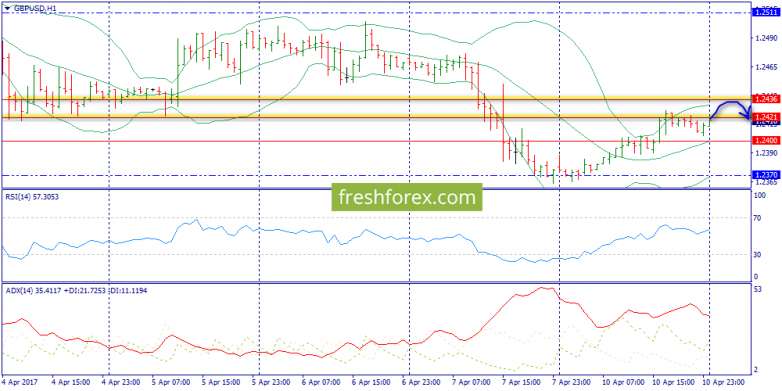 Expectations: we expect the price to touch 1.2421-1.2436 area and then drop to 1.2370-1.2400 area
Trading signals: consider selling from 1.2421-1.2436 region